Calvary Women's Services Encourage Long-Term Health
Kristine Thompson, Calvary Women's Services CEO | 5/7/2014, 2 p.m.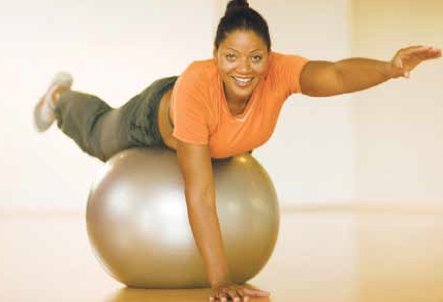 In the current economic climate, not only is there a critical need for jobs and affordable housing, but the need for adequate nutritional resources has also skyrocketed. At Calvary Women's Services, we are excited that our corporate partners are stepping up to address those needs. With the holiday season far behind us, now is the time when nonprofit organizations encourage donors and volunteers to focus that incredible energy on helping to meet the city's needs for the remainder of the year. Like many nonprofit organizations, we work hard year-round to prepare women for long-term health and stability as they graduate from our programs and move into their own homes to live healthy and independent lives.
When we made the commitment to expand our health and education programs for women in DC, we knew we had to build strong relationships with the right business leaders. Developing corporate relationships is critical to the expansion of our services, and we seek corporations whose values align with our mission to empower women to make lasting changes in their lives. Walmart and the Walmart Foundation have long demonstrated their commitment to women's empowerment and healthy communities, so when they offered to invest in our Nutrition Education Program last year, we knew the fit was a good one. Thanks to Walmart and the Walmart Foundation, the women in our programs have the opportunity to work closely with a nutritionist to learn foundational skills that will prepare them for good health once they graduate from our programs.
Walmart and the Walmart Foundation continue to demonstrate their investment in Washington D.C., and the health of our community. Due to the generous $25,000 Walmart Foundation State Giving Program grant we are able to continue our Nutrition Education Program. Poor nutrition can spur a series of health issues, and our program is designed to encourage healthy eating, improve women's wellness and better their lives. The Nutrition Education Course (the foundation of the program) is offered in 3-week sessions and meets 3 times each week. Two classes each week focus on nutrition and a third focuses on budgeting. During the course, topics include things such as reading food labels, understanding whole grains and healthy fats, and purchasing nutritious food at the grocery store. Women also receive the opportunity to have a hands-on approach to healthy food preparation. Armed with the knowledge and skills to make healthier choices, women make lasting changes that will last the rest of their lives. This is made possible by corporate sponsors such as Walmart, who demonstrate and fulfill a commitment to the communities they serve.
Nonprofit organizations have long understood the value of strong relationships with corporate partners. When nonprofits form deeper relationships with the right corporate partners, the benefits are immediate, and both parties can create change together in their communities. In Walmart and the Walmart Foundation, Calvary Women's Services has found a natural partner in the fight against hunger and food insecurity.