Commitment to Healthy Eating
5/7/2014, 2 p.m.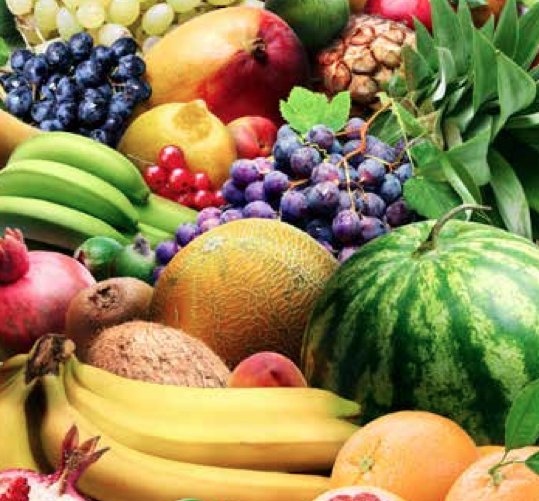 At Walmart, our commitment to healthy eating begins by understanding our customers and fulfilling our mission of saving people money so they can live better. We strongly believe a family should not have to choose between food that is nutritious for them and food they can afford. This is why Walmart's commitment to its customers includes offering Wild Oats organic food products, purchasing from local farmers, and supporting, organizations that are committed to nutrition education and healthy eating programs.
Education is the cornerstone for driving any sustainable change – helping people understand what they are eating, what is healthy, what is not, so they can make informed choices. The Walmart Foundation have increased charitable support for nutrition education programs, resulting in $26 million of total giving nationally, including the funding of important programs from Share Our Strength, the American Heart Association, the National 4-H Council and the Alliance for a Healthier Generation.
In addition to bringing the first two Walmart stores to H Street and Georgia Avenue, Walmart and the Walmart Foundation invested in D.C.-based not-for-profits like Brainfood, CentroNía, Martha's Table, Food & Friends, and the Capital Area Food Bank. At Walmart, we are thrilled to collaborate with organizations that have such a positive impact on the communities we serve and are dedicated to ensuring that people have healthy and affordable choices.
For example, CentroNía's "Eat Healthy, Live Healthy" initiative is a multidisciplinary campaign devoted to improve the quality of life by providing nutritional education to children, parents, teachers and CentroNía's staff. Through the campaign, participants learn the basics in nutrition and wellness, and become role models for the community. When children and families are healthy and happy, they are best positioned to learn. CentroNía's Food and Nutrition Department's mission is to produce healthy meals for CentroNía's community and to encourage children, parents and staff to adopt healthy lifestyles by making informed food choices.
In 2013, the Chesapeake Bay Foundation's Clagett Farm was awarded a $50,000 grant to help support two of its acclaimed programs. The Upper Marlboro farm grows sustainably-farmed vegetables for distribution through Community Supported Agriculture, and provides education about sustainable agriculture in its From the Ground Up program.
In 2011, Walmart made the commitment to making food healthier, more affordable and accessible. That is why we are working with suppliers to reduce salt and sugar in key products, starting with our own Great Value and Marketside brands. We are also doubling the amount of locally grown produce we buy, supporting the farmers in local communities. Since 2011, we have saved our customers $2.3 billion on fresh fruits and vegetables. The Great for You icon appears on select products in our stores, to make it easy for customers to instantly identify more nutritious choices.
Walmart is committed to providing healthier food at the most affordable price, so that as many people as possible can have access to nutritious options. We are fighting hunger in the United States, not only by making food more available to those in need, but by making healthier food more affordable for anyone who desires it. We are able to make a substantive difference in communities by supporting farmers and their communities, produce more food with fewer resources and less waste. The effort is ongoing, but we are committed and we will keep helping communities save money and live better.