Obama Administration's Climate Change Report Championed by NAACP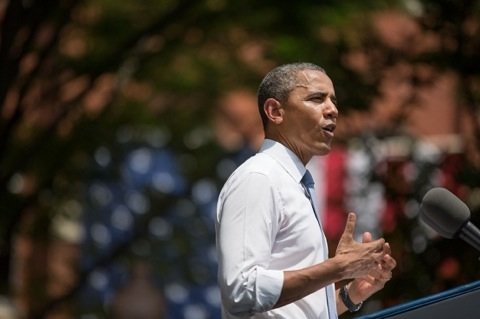 The NAACP threw its support behind a climate assessment report released by the Obama administration, echoing the report's assertion that climate change has played a significant role in increasingly extreme weather patterns.
The civil rights organization, which has shown interest in environmental issues since its founding in 1909, agreed with the report's assessment that climate change is affecting all Americans in every part of the country and important sectors of the economy.
"Extreme weather, pollution from fossil fuels and toxic emissions not only affect all aspects of our lives from health to economics to education, but also disproportionately impact low-income communities and communities of color," said Jacqueline Patterson, NAACP's director of environmental and climate justice. "We must take the finding from this report seriously and make the necessary changes to protect our environment."
The administration's report, which was issued Tuesday, concluded that extreme weather events with links to climate change —prolonged periods of heat, heavy downpours, floods and droughts — are far more frequent in recent years.
The report notes that the warming of the sea is causing it to rise, glaciers and Artic sea ice is melting and oceans are becoming more acidic due to increased carbon dioxide absorption — all of which have a profound impact on the quality of human life, Patterson said.
"Critical steps must include building sustainable communities, restructuring the electricity grid to emphasize energy efficiency and clean energy, building equitable and resilient housing, integrating equity into the emergency management continuum and more," she said.
The NAACP has put additional focus on such causes for communities of color in the past two decades, working with environmental organizations such as the Sierra Club in lobbying Congress and the White House for environmental justice.
In 2012, the organization released a groundbreaking report, "Coal Blooded," that ranked the environmental justice performance of the nation's 378 coal-fired power plants. Last year, it released "Just Energy Policies," a report that evaluates energy policy in the 50 states and the District of Columbia from a civil rights perspective.
Patterson said that addressing climate change is not just about what is going on today.
"We must seize this opportunity to protect our communities now, tomorrow and for generations to come," she said.