Wizards Seek to Upend Top Seed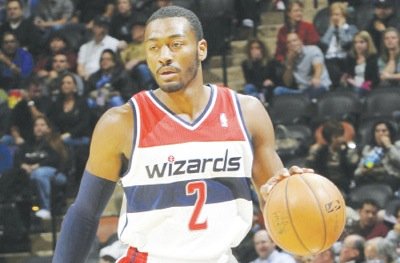 Game 5, if necessary, will be in Indiana on Tuesday, May 13, while the teams are scheduled to return to D.C. for a possible Game 6 on Thursday, May 15.
Providing a Game 7 is necessary, it will be held in Indiana on Sunday, May 18.
Adding further intrigue, the series marks the first time since 2005 that the No. 1 and 2 picks from the same draft will face off in the playoffs.
The Wizards chose point guard Wall with the top overall pick in the 2010 draft while the Pacers picked shooting guard Evan Turner second.
"Should be a great series," said Wall, 23, who's averaging 18.8 points per game, 6.8 assists, and 2.2 steals so far during the 2014 playoffs.
While the Pacers appeared to have made strides toward righting their troubled ship against the Hawks, several NBA experts predicted that the Wizards will likely win the series because they have more offensive talent and Indiana's point guard George Hill won't be able to stay in front of the speedy Wall.
Also, Wizards shooting guard Bradley Beal indicated that he and his teammates remain up for the challenge of playing against the top-seeded Pacers.
"Locked in," Beal, 20, wrote on Twitter following the Pacers Game 7 victory over the Hawks which set up the Wizards-Indiana series.
Reportedly, members of the Chicago Bull have joined a growing number of NBA fans and experts in singing the Wizards' praises.
"They had no holes on that team and a lot of talent," said Joakim Noah, the Bulls All-Star big man.
"[They have] young guys. A lot of veterans and guys that have been there before and you've got to give that team a lot of credit," said Noah, 29. "They came in and they deserved [to win]."