Schimel Award Offers $2,500 for D.C. High School Teachers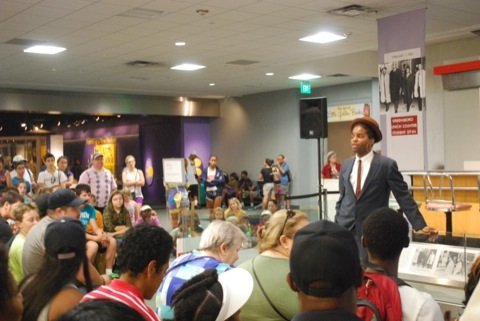 Nominees for a teaching award that recognizes educators who help groom students into leaders are invited to a workshop Thursday at the Humanities Council of Washington, D.C.'s headquarters in Northwest.
The Abraham Lincoln Schimel and Beatrice Schimel Award is for District high school educators who use innovative methods to teach humanities courses such as art, history, English and theater.
The applicants, many of whom were nominated by their students and colleagues, are eligible for the $2,500 award, which includes a $1,250 cash prize and a $1,250 investment in curriculum development materials.
An RSVP is required for Thursday's review session, which begins 6:30 p.m., at eventbrite.com/e/the-abraham-lincoln-schimel-and-beatrice-schimel-awards-workshop-tickets-11543112761?aff=eorg.
Educators can apply for the award at dchumanities.org/humanities-project-funding/teaching-leadership. The deadline for application submissions is May 30.