Washington Redskins Pick Eight in NFL Draft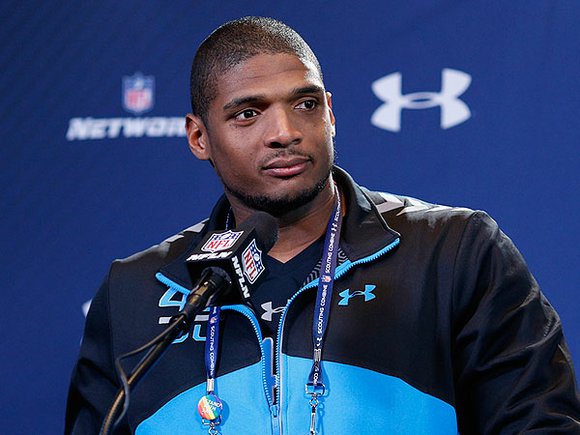 In a draft where the Washington Redskins quietly acquired eight new players, Michael Sam of the St. Louis Rams will probably go down as being the first openly gay player in the National Football League (NFL).
During the drafts that took place May 8-10, while Sam made history as the St. Louis Rams' pick, Washington's first selection occurred in the second round, with Stanford University linebacker Trent Murphy, tapped at 47.
Murphy is the first selection of the new Redskins coach Jay Gruden, who said he likes Murphy's work ethic.
"He works his tail off," Gruden said. "He's first on the field every day and the last to leave. He studies the game."
In the third round, tackle Morgan Moses who weighs 314 pounds and stands at 6 feet-6 inches, was tapped at 78. He is the first player from nearby University of Virginia to be selected by the team since 1986.
"He's a big kid," Gruden said. "He's played a lot of football. He's played both the left side and the right side in his career."
Gruden said that the physical stature of Moses will help the team and he feels that the tackle has a "bright future in pro football."
In that round, he was joined by guard Spencer Long of the University of Nebraska at 78. The fourth, fifth and sixth rounds had Clemson cornerback Bashaud Breeland (102), Tulane wide receiver Ryan Grant (142) and Baylor running back Lache Seastrunk (186), respectively.
In the seventh round, the Redskins had two selections: Indiana tight end Ted Bolster (217) and Arkansas kicker Zach Hocker (228). Hocker was the first kicker selected in the draft.