Washington Monument Reopens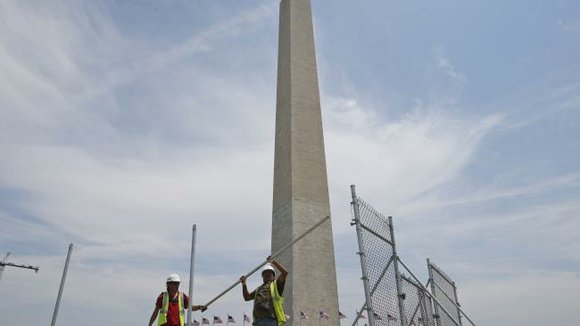 The Washington Monument is set to reopen to the public on Monday for the first time after an earthquake in 2011 caused widespread damage.
While the epicenter of the earthquake was in Louisa County, Virginia, its rattle was felt up and down the East Coast.
More than 150 cracks have been repaired and new exhibits have been installed at the Monument, which at 555 feet tall, serves as the highest point in the nation's capital.
Full restoration of the Monument – which was built in two phases between 1848 and 1884 -- cost $15 million, with businessman and philanthropist David Rubenstein having contributed $7.5 million to foot half of the bill and to expedite the repairs.