BUSINESS EXCHANGE: JET Ends Print Publications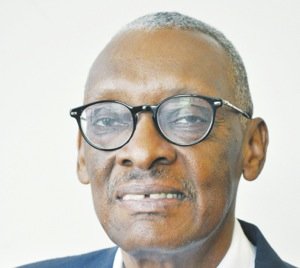 It's evident that Black Americans have fallen hook, line and sinker and totally assimilated by the fact that Johnson Publishing Company has decided to end the print publication of JET magazine. JET's an integral part of Black-American history. For decades the publication has been a mainstay in the homes of African Americans – displayed neatly on their living room coffee tables, in their church libraries, barbershops and beauty salons. Since 1951 the popular catchphrase across Black America was: "If it isn't in JET, it didn't happen." JET magazine also served as the bellwether regarding the lack of justice for African Americans. The current chairman of the family business, Linda Johnson Rice, says JET magazine is ending print publication at the end of June and becoming a digital magazine app.
Linda Johnson was adopted by John H. Johnson and Eunice W. Johnson when she was three. In 1987, at 29, she became president and CEO of the Johnson Publishing Company. She earned an MBA in management from Northwestern University's J.L. Kellogg Graduate School. She is twice-married, to S. Andre Rice in 1984, they have one daughter, Alexa Christina, Johnson Rice married Mel Farr in 2004.
As chairman of Johnson Publishing, Johnson Rice inherited the mission of "curator of the African-American experience, past, present and future." The jury on her tenure at America's most successful Black business is still out. Groomed to lead, Johnson Rice remembers flying to Paris at age 7 for the couture shows with her mother, Eunice Johnson on a buying trip for the Ebony Fashion Fair. At 9 she befriended Michael Jackson because her father served on Jackson's board. The elder Johnson founded Johnson Publishing Company, in 1942. Over the years, he launched Ebony and JET magazines, and Fashion Fair Cosmetics for women of color. For 50 years, the company sponsored the Ebony Fashion Fair, a traveling fashion show that featured designs by Christian Dior, Karl Lagerfeld and others. Johnson used African-American models like Pat Cleveland to sashay up and down the runways of the world. The sum of those ventures advanced the way African-Americans were portrayed – and how they viewed themselves.
John Harold Johnson was an American business icon and the first African American's name to appear on the Forbes 400. Johnson Rice may not have inherited the business savvy or acumen of her dad. On what many construe as JET's demise, Johnson Rice says: "We're expanding Ebony and Jet on the digital side to attract and maintain a younger audience. We have more than 1 million unique visitors (per month) to Ebony.com and Jetmag.com, and our publication is on Kindle, Nook and iPad."
JET ends its print publication days as the No. 3 magazine in the African-American market, with a rate base of 700,000. Though not as many Blacks still buy it, most still identify with what started as a publication for Blacks to get weekly news on key issues in their community in a quick and easy to read format. JET was initially "The Weekly Negro News Magazine," and should always be noted for its role in chronicling the civil rights movement.
In addition to its "Beauty of the Week," and Simeon Booker's "Ticker Tape" JET will forever be known for the graphic photos it published in 1955 of the corpse of Emmett Till, a 14-year-old Chicago boy who was beaten to death in Mississippi after he allegedly whistled at a White woman. JET published pictures from the open-casket funeral.
JET recently followed the case of slain Florida teen Jordan Davis, who was featured on JET's cover in January 2013. Jordan, 17, was killed in November 2012 by Michael Dunn, who is White, when Dunn opened fire on a sport utility vehicle carrying four unarmed Black teenagers during an argument over loud rap music at a gas station in Jacksonville, Florida.
An era of glorifying the Black image has passed. From now on, only Black techies will follow JET via tablet devices and mobile platforms. Breaking news will be updated daily for app users.
Farewell to a man of vision.
William Reed is publisher of "Who's Who in Black Corporate America" and available for projects via the BaileyGroup.org.