D.C. Political Roundup: Bonds Unhappy with Party Switching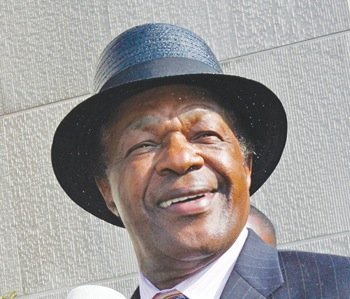 D.C. Council member Anita Bonds (D-At Large), who serves as the chairman of the D.C. Democratic State Committee, isn't happy with Democrats leaving the party to become independents to run for political office.
"The Democratic Party is very important in this city," said Bonds, 68. "When you decide a party affiliation, you should hold it in high esteem."
The Home Rule Charter, the governing document of the District, mandates that two of the four at-large seats on the D.C. Council be reserved for non-Democrats. Democrat Michael A. Brown won election to the council in 2008 as an independent and lost his seat to another Democrat turned independent, David Grosso, in 2012.
Democrats Elissa Silverman and the Rev. Graylan Hagler are set to run for one of the two at-large council seats in the Nov. 4 general election as independents. D.C. Council member Yvette Alexander (D-Ward 7) is considering whether to run as an independent at-large in the fall but Bonds said that doesn't sit well with her.
"I understand why Yvette wants to run at-large, it is a bigger world that she wants to deal with," she said. "I have really not talked to her about that at this point."
Alexander said that she has received scathing criticism from the Ward 7 Democrats for her proposed run in the fall.
"They don't want me to leave the Democratic Party or leave the seat," said Alexander, 52. "It would seem that many residents of Ward 7 are happy with my service."
Bonds said that party switching appears opportunistic and not in the best interests of the District and its political structure.
"When you leave a political party, it says a lot about you," she said.
Barry Mum on Board of Education Choice
D.C. Council member Marion Barry (D-Ward 8) has yet to weigh-in on the upcoming special election for the ward's seat on the D.C. State Board of Education but holds strong views on the election process.
"I have not decided who I will back in the race," said Barry, 78.
The candidates for the position that Trayon White vacated in March are Darrell Gaston, Philip Pannell, Tierra Jolly and Derrell Simpson. The election will take place on Tuesday, July 15.
It's believed by some activists in the ward that Barry wanted the special election to be moved to Nov. 4, the same day as the general election. However, the council member dismissed the idea.

"We cannot wait until November to find out who will represent us on the board," he said. "The ward will have no representation until then and that is wrong."
Graham Considers Ward 1 Education Board Seat
D.C. Council member Jim Graham (D-Ward 1) said recently that he's considering a run for the Ward 1 seat on the D.C. State Board of Education but made it clear that his candidacy isn't a sure thing. Graham, 68, who lost the Democratic Party nomination for his seat to political upstart Brianne Nadeau on April 1, said that residents he has spoken with are surprised at his setback.
"I still hear comments from people about what happened in April and why," he said. "Many people have said that they want me to stay engaged and I said that one way for me to stay engaged is to run for the board of education. I do have an interest in school issues."
Ward 1 resident Scott Simpson has declared his candidacy for the position, which is being vacated by Patrick Mara. Graham said he's keeping his options open.
"I have not decided when I will make a final decision on entering the board of education race," he said.