D.C. Writers Tell Their Stories
Awards Ceremony Honors the Legacy of Larry Neal
D. Kevin McNeir | 5/14/2014, 3 p.m.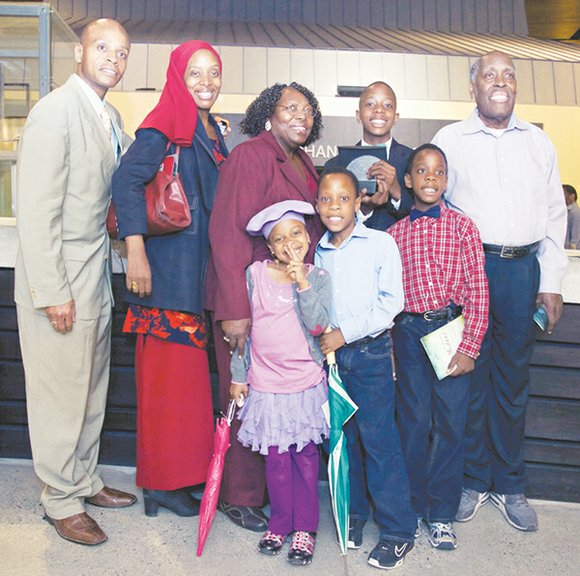 Everyone has a unique story to tell but it takes real dedication to put pen to paper and share one's personal reflections with the rest of the world.
And following a tradition established by such literary luminaries like Baldwin, Brooks, Hughes and Hurston, youth, teens and adults from across the District illustrated that the art of the written word remains alive and well.
"This is a celebration of the writing community in D.C. – a city that based on the latest census has more authors per capita than anywhere else in the country," said Lionell Thomas, executive director, D.C. Commission on the Arts and Humanities [DCCAH]. "We're here because of the example set by the incomparable writer and music and literary critic Larry Neal."
The Larry Neal writers' competition continues to attract a growing number of eager participants in categories that now include essay, fiction, poetry and dramatic writing. Sponsored by the DCCAH, last Friday's event marked the 31st time that the awards ceremony has saluted local authors. The winners in eight categories received their trophies at Arena Stage in Southwest besting a field of over 150 entries.
Neal, the Commission's first executive director, gained recognition for his innovative programming and body of writing that highlighted the diversity and brilliance of the black experience. Two weeks prior to the awards ceremony, the DCCAH partnered with artists and cultural organizations to spread the love of creative thinking to all eight District wards.
One of their partners, Do The Write Thing, Inc., a youth-based nonprofit headed by Executive Director Marion Ingram, received the Best Host Site Award for D.C.'s Summer Youth Employment Program in both 2012 and 2013 from District Mayor Vincent Gray. Ingram said Neal's legacy continues to inspire aspiring writers.
"He [Neal] was a pioneer for putting literary programs in urban settings," said Ingram, 35. "And he showed that learning can and should occur in more than just classrooms. Our kids receive training in writing and media arts but most of all they're encouraged to express themselves using all of today's media."
A panel of judges reviewed this year's entries, determining the winners based on presentation, structure, technique and overall impression. Winners included: Zahir Muhammad, youth/teen essay; Fataima Warner, adult fiction; Kay Dosunmu, teen fiction; Ellida Parker, youth fiction; Gregory Luce, adult poetry; Daniele Shia-Sevilla, teen poetry; Sophia Diggs-Galligan and Raya Kenney, youth poetry; and Michael Moss, adult dramatic writing.
Home-schooled Zahir, 11 and the oldest of four children, said he penned his essay after witnessing the problem of homelessness in his Southeast community.
"Each day we'd ride by one corner near my home and I would see my brothers and sisters in pain and hungry," he said. "I discovered that this isn't just something happening in D.C. – it's all across the country. My faith teaches me to care for others. But it also says that it is better to teach someone how to take care of themselves rather than just giving them things that will only temporarily meet their needs," the youngster said on the evening of May 9.