Gwen Ifill Honored for Journalism Excellence
PBS Anchor to be Roasted at Press Club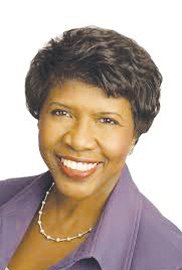 "Gwen has been a national leader in the multifaceted field of journalism," said Chase. "She consistently navigates complex political issues with a thoughtful and articulate voice."
Ifill, 58, began her career at the Boston Herald in 1977 before accepting a job with the Baltimore Sun. Later, Ifill signed on with the Washington Post as a political reporter.
After working as the White House correspondent for the New York Times, Ifill joined NBC News in 1994 as their chief congressional and political reporter.
In 1999, Ifill landed a job at PBS where she initially worked on the "NewsHour with Jim Lehrer" and appeared as a regular guest on political programs such as "Meet the Press," and "Washington Week," becoming the first female African American to moderate that show.
During the 2004 presidential campaign, Ifill served as moderator of the vice presidential debate between Dick Cheney and John Edwards.
She repeated her role as moderator during the 2008 campaign, refereeing the debate between vice presidential candidates Sarah Palin and Joe Biden.
Born to West Indian immigrants, Ifill's father, an ordained minister, marched with Martin Luther King Jr., during the civil rights movement.
Her parents' fight for equality and the lack of African Americans on television inspired Ifill to pursue a career in journalism, she said.
"I was taught that the search for truth and the search for justice are not incompatible and are, in fact, essential," Ifill told a group of students, faculty members and others at a Diversity Scholars lecture at the Walter Cronkite School of Journalism and Mass Communication in Arizona last year.
"Diversity is essential to the success of the news industry and journalists must include diverse voices in their coverage in order to reach a broader audience," Ifill said.
"We have stories to tell, but many in our audience have stopped listening because they can tell that we're not talking about them," she said.
For more information or to purchase tickets and sponsorships to the event, visit, www.anwc.org/gala-registration/