Civil Rights Groups Oppose Boggs for Judgeship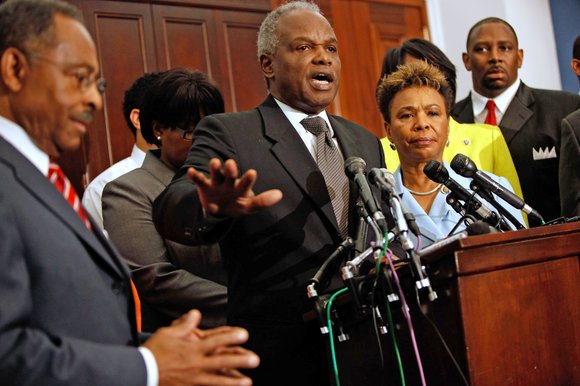 Two civil rights organizations have made it clear that the nomination of Georgia Court of Appeals Judge Michael Boggs, as the next U.S. District Judge of the Northern District of Atlanta, must be rejected.
President Barack Obama nominated Boggs for the federal judgeship on Dec. 19, 2013 and the Senate Judiciary Committee held its hearing on Boggs on May 13.
Leaders from the Lawyers' Committee for Civil Rights under Law, and the Leadership Conference on
Civil and Human Rights -- both located in Northwest -- said Boggs lacks the racial sensitivity needed to
be on the federal bench.
"Michael Boggs has shown a clear lack of demonstrated commitment [for] protecting the very communities he will be sworn to serve," said Barbara Arnwine, president and executive director of the Lawyers' Committee. "His confirmation will be a setback for civil rights in the state of Georgia and will surely injure the public's faith in the integrity of the courts."
Boggs has been criticized for his vote -- years ago when he was a Georgia state representative -- to leave the Confederate insignia on the state flag. The insignia is symbolic of African Americans' period in slavery and racial oppression.
Wade Henderson, president and CEO of the Leadership Conference, joins Arnwine in her concerns about Boggs.
"As a state court judge in Georgia, Boggs has had little opportunity to develop a record on civil rights,
largely due to weak or nonexistent state civil rights laws," Henderson, 64, said.
"In stark contrast, as a federal judge in Atlanta, Boggs would be called upon to decide a host of civil rights issues, involving voting rights, employment discrimination, fair housing, public accommodations and school desegregation."