AIDS Institute Leader Condemns Sterling's Rants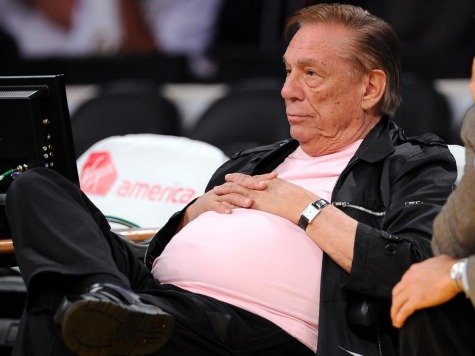 Caption – Clippers owner Donald Sterling was taken to task for his rants against people with HIV/AIDS./ Courtesy Photo
Disgraced Los Angeles Clippers owner Donald Sterling publicly stumbled when he attacked NBA Fall of Famer and entrepreneur Ervin "Magic" Johnson and other people living with HIV/AIDS, during a May 12 interview with CNN's Anderson Cooper. Sterling was then taken to task by the leader of the Black AIDS Institute of Los Angeles.

Sterling, 80, said, in essence, that Johnson – who contracted the virus that causes AIDS during his years as a professional basketball player, is a not a role model for children because of his former sexual promiscuity .
"I think he should be ashamed of himself," Sterling said. "I think he should go into the background."
Phill Wilson, president and CEO of the Black AIDS Institute, said Sterling's comments "are shocking and appalling."
"We are not going back to the dark ages when people living with HIV/AIDS were categorized as promiscuous sexual predators, who should hide and be ashamed," Wilson said. "Mr. Sterling would have us go back to the days of keeping children out of school, and denying people with HIV housing."
Wilson said that his organization has worked with the Magic Johnson Foundation and the National Basketball Association "to fight stigma, increase knowledge and awareness about the facts of HIV and end the type of misinformation that Mr. Sterling tried to disseminate to deflect attention away from his own bigotry.
"Instead of demonizing people with HIV/AIDS and alienating them from care, we should be taking advantage of the opportunity that currently exists to end the AIDS epidemic so that our children can grow up in an AIDS-free generation," Wilson said.