Schmoke Set to Lead U. Of Baltimore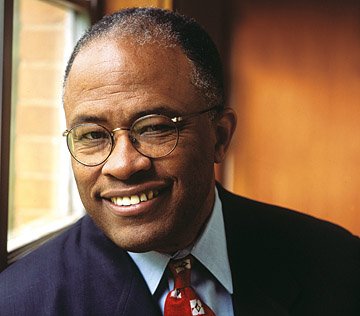 Kurt Schmoke, the former mayor of Baltimore who served as dean of the Howard University School of Law from 2003-2012, will become the next president of the University of Baltimore.
According to the university's web site, Schmoke, the current interim provost and general counsel at Howard, will assume his new post in July.
William Kirwan, outgoing University System of Maryland Chancellor, praised the selection.
"Schmoke has an outstanding record of accomplishments and he understands that the University of Baltimore's mission is closely aligned with the advancement of the city," Kirwan said.
Schmoke was elected as Baltimore's first African-American mayor in 1987, and left that position in 1999.
While serving as mayor, Schmoke worked to help minority businesses get more city contracts, improved low-income housing projects, initiated a highly-controversial needle-exchange program, recruited businesses to Baltimore by keeping the tax rate stable despite the city's fiscal challenges, and attracted the Ravens football team to the city.