Mass. Gov. Deval Patrick Mum About Next Political Move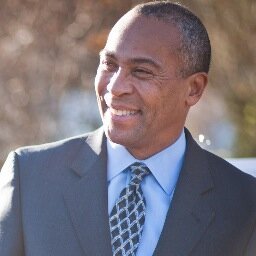 Massachusetts Gov. Deval Patrick is playing it close to the vest regarding his next move when he exits the governor's mansion in January, even as others speculate that he may be gearing up for a possible White House bid in 2016.
Patrick, who served on a panel Friday with former Virginia Gov. Douglas Wilder at a luncheon commemorating the 60th anniversary of the Brown vs. Board of Education decision, was noncommittal when if he would join the Obama administration as the next attorney general.
"I am looking forward to working in the private sector," Patrick, 57, said with a smile.
Patrick served as the assistant attorney general for civil rights in the U.S. Department of Justice in the Clinton administration from 1994 to 1997 and was noted for his handling of racial profiling and police misconduct cases.
Patrick is the first black governor of Massachusetts and the second black governor in the nation's history. Wilder was the first black elected governor in 1989.
Though Patrick has not divulged his political plans, political pundits have nevertheless eyed him as a possible contender for the Democratic 2016 presidential ticket — a possibility President Obama acknowledged to New England Cable News on March 19.
"Deval's done a great job and I think [that] signals that he could be very successful at the federal [level] as well," Obama said.
For his part, Patrick has stayed mum about his future, though he also conceded that he is aware of the buzz surrounding him.
"I hear those things and people do talk," he said.