President Obama Meets Brownie Troop
5/18/2014, 3:07 a.m.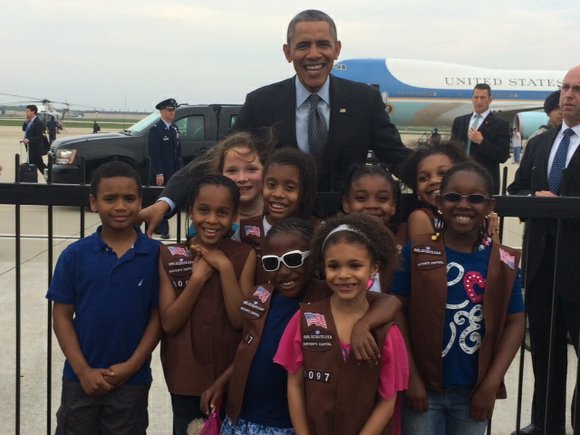 A Brownie troop from Accokeek, Maryland, got an unexpected surprise during a recent visit to Andrews Air Force Base, where they learned that President Barack Obama would soon be arriving.
But while Troop 1097 was told the president doesn't normally have time to greet people waiting for his plane, they were elated when an exception was made on their behalf.
The troop starting waiving and calling out to Obama when as he walk off the plane. The president heard them and walked toward the girls who were about a football field away from him.
They all were screaming in excitement, as he approached shouting, "he's coming, he's coming."
Obama held each of their hands and asked them questions about their troop.
He then looked at them and said, "you girls are doing a great thing, let's take a picture."