John Lewis Rails Against Boggs Nomination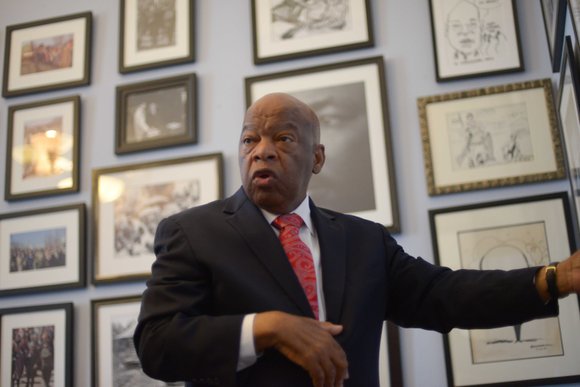 Rep. John Lewis (D-Ga.), a senior member of the Congressional Black Caucus and a respected figure on both sides of the aisle, said Monday he does not support Michael Boggs as the next U.S. district court judge in Georgia.
Boggs, who President Obama appointed to the federal bench in December, has voted as a Georgia state representative to keep the Confederate insignia on the state flag and is fuzzy on same-sex marriage and abortion rights, all of which has enraged civil rights groups.
Boggs testified Tuesday before the Senate Judiciary Committee, which Lewis characterized as misleading.
"His record is in direct opposition to everything I have stood for during my career, and his misrepresentation of that record to the committee is even more troubling," he said.
As a member of the House, Lewis does not vote on judicial confirmations.
"But if I did I would vote against the confirmation of Michael Boggs," he said.
Georgia Rep. David Scott (D) also made known his opposition to the nomination of Boggs, who is a sitting judge on the Georgia Court of Appeals.