Former NAACP Leader: Sterling a 'Wreck' After CNN Interview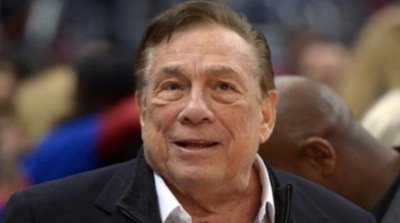 The former president of the NAACP's Los Angeles chapter described Los Angeles Clippers owner Donald Sterling as a "wreck" who was almost in tears following a recently-televised interview in which Sterling discredited Magic Johnson as a role model.
Leon Jenkins, who abruptly resigned his post on May 1 amid growing outrage about his plans to give the beleaguered owner a lifetime achievement award, told the Associated Press Monday that Sterling's tirade against Johnson only decimated his attempt to apologize for making racist comments.
Having called Sterling after the May 12 interview with CNN's Anderson Cooper, Jenkins told AP that Sterling was "really distraught" and hopeful the public will forgive him.
"I said, 'Once you got off focus and started talking about Magic Johnson, whatever reconsideration some people would have, you kind of lost it,'" Jenkins said.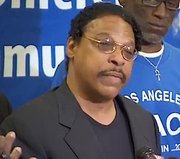 Sterling has been engulfed in a national firestorm since a recorded phone conversation capturing him making racist statements surfaced in late April. The recording resulted in the NAACP rescinding the honor and ultimately forced Jenkins to resign days later.
In addition to a lifetime ban from the NBA and a $2.5 million fine, Sterling has been charged with damaging the league with his comments. He has until May 27 to respond to team owners, who are forging ahead with a vote on whether to terminate Sterling's ownership of the Clippers.
For his part, Jenkins, who had been active with the local NAACP chapter for nearly 25 years, said he vacated his post to keep the NAACP from being harmed.
"I thought if he was going to give a lifetime endowment, he should get a lifetime award," Jenkins told AP. "If this had happened a month later, Southwest would have had an endowment, and I would have been a hero. … Talk about bad luck. It couldn't have been any worse."
Before the controversy began, he was set to honor Sterling on May 15 for his plans to establish a multimillion-dollar endowment for the predominantly African-American Los Angeles Southwest College. Additionally, Sterling has donated an estimated $45,000 to the NAACP in recent years.
Jenkins, who had been in charge of award selections for the NAACP's Los Angeles chapter, also honored Sterling in 2009. That same year, Sterling paid millions to settle a federal discrimination lawsuit accusing him of refusing to rent apartments to African-Americans, Latinos, and people with children.