BUSINESS EXCHANGE: Sure She Set Him Up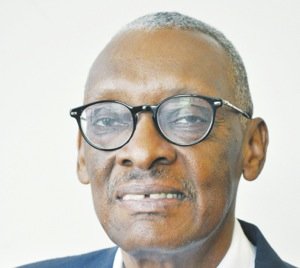 Where are you in the stampede to take Donald Sterling's L.A. Clippers' team away from him? Is it fair what has been done to Sterling by the NBA? Donald Trump called her "the girlfriend from hell" and says Donald Sterling "got set up by a very, very bad girlfriend." In a recorded conversation between Sterling and alleged "girlfriend" V. Stiviano, Sterling upbraided Stiviano over being photographed with Magic Johnson. He told her it was OK for her to sleep with African Americans, but not to bring them to Clippers games.
The Los Angeles Clippers are a professional basketball team based in Los Angeles, California that plays in the Pacific Division of the NBA league's Western Conference. The Clippers play their home games at the Staples Center, an arena shared with the Los Angeles Lakers of the NBA, the Sparks of the Women's National Basketball Association, and the Kings of the National Hockey League.
Is the Clippers' owner a racist or not? Is the punishment and ridicule being leveled at Sterling fair? The NBA's longest-serving owner makes the argument that he shouldn't be thrown out of the league: "I'm a good member who made a mistake and I'm apologizing and asking for forgiveness."
Sadly Blacks have bought the mainstream media ruse as they did in matters regarding the Jeremiah Wright sermon. An irate public and NBA stand at the beginning of what will be a protracted legal and procedural battle that will cost millions. The NBA's response to Sterling's racial controversy is a cautionary tale against meting out hasty, summary punishment. Fining and banning Sterling was probably well within the jurisdiction of the NBA. Seeking to force Sterling to sell his team will be costly.
Right now, Sterling is the gift that keeps on giving to mainstream media. Sterling finds himself in a no-win situation and being ridiculed for saying, "African Americans don't give back to their communities as much as Jewish people do." The trustworthy old corporate media has found a dead man walking and done a real job on the 81 year old as he consents to interview after interview, to beg for everyone's forgiveness and try as best he can to show that's he's not a racist. It must be "a Jewish thing" mainstream media can't grasp. Sterling simply says "Jews help each other" and when they become successful, they will help their own. The ultimate point "talking heads" miss is that Jews are generous to each other and Blacks aren't." Blacks don't self-identify and associate culturally as do Jews. Sterling got rich because other Jews helped him when White people did not. As a result, Sterling acquired his wealth in large part due to the support he received from people in his own community. 
Born in 1934, he was 25 when he changed this surname to "Sterling." Starting in 1961, Sterling made his career as a divorce and personal injury attorney by building an independent practice when Jews had few opportunities at prestigious law firms. He ventured into the world of real estate which began when he purchased a 26-unit apartment building in Beverly Hills. Sterling's worth $1.9 billion.
So, what will the "lynch party" say when the record comes back proving that Sterling's philanthropy toward those in South L.A. is greater than Johnson's? Forbes magazine lists Earvin "Magic" Johnson, Jr.'s worth at $500 million. From the early days, in 1990 when he partnered with Earl Graves to buy the D.C. Pepsi franchise, more often than not, "Magic" has often been the point guy in many White-funded corporations' "community" and "responsibility" portfolios. Magic Johnson Enterprises often takes an equity stake in projects with: the Loews chain, AMC Magic Johnson Theatres, 31 Burger King restaurants, and 13 Magic Johnson Sport health clubs. Magic Johnson Enterprises is a partial, but nominal, owner in businesses that include the Los Angeles Lakers, T.G.I. Friday's and Sodexo.
So, what do you think? Is Sterling right? Do wealthy Blacks abandon their own people?
William Reed is publisher of "Who's Who in Black Corporate America" and available for projects via the BaileyGroup.org.