P.G. County Briefs: Age Requirement Changed for Dual Program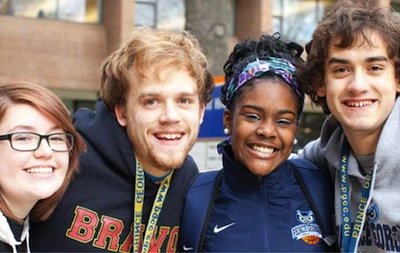 Age Requirement Changed for Dual Program
Due to county policy, there's been a change in admission requirements for the Dual Enrollment Program, which allows high school juniors and seniors to get a jump start on college.
The change now allows students under the age of 16 who are enrolled in the 11th- and 12th-grades to participate.
The program, administered in accordance with the College Readiness and Completion Act of 2013, establishes guideline for increasing college readiness and degree completion in the state of Maryland.
Students accepted into the program are enrolled in a state university or college, which they attend free of charge.
Students are accepted based on their grade point average, along with approval of the student's high school principal.
The county's public schools system pays tuition for all students as well as the fees and textbook expenses for students who receive free and reduced-price meals. This also applies to students enrolled in summer sessions.
Parents and students can contact their school counselors to either finalize or submit an application packet, particularly in cases where students did not apply previously because of the age requirement.
Scholar of the Week
Asha Jackson, a senior at Laurel High School, has been recognized as a Scholar of the Week.
Asha, 17, who boasts a 4.04 grade point average, excels in math, history, government and music
theory. Her extracurricular activities include participation in the marching, symphonic and jazz bands. Asha, who's played the piano since age 8, also plays the tuba and prides herself on being a member of the National Honor Society and the National Council of Negro Women.

She's been accepted at the University of Alabama and Washington College in Chestertown, Md., and after making a selection, plans on majoring in music to become a score composer for movies or a professional musician for a symphony or theatrical instrumental ensemble.
Pupil Personnel Week Celebrated
Students at Bladensburg High School teamed up with Pupil Personnel Workers May 11-17 for a week of positive experiences through advocacy, consultation and access to community resources.
As advocates, the school-based workers who play key roles helping with students' academic development, serve as liaisons in an effort to maintain strong home-school connections.
They also collaborate with staff members to develop interventions to stem chronic absenteeism and prevent increased dropout rates.
The pupil personnel workers, who are trained in their particular areas, also serve as consultants to school administrators, staff and parents on issues such as discipline, counseling, crisis intervention, and as a referral source for students and families looking for resources in their communities.