Renee Poussaint to Address Woman's Club Luncheon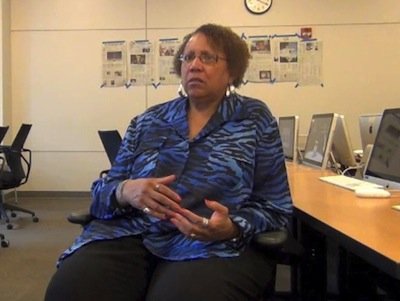 Renee Poussaint, an award-winning journalist, will be the keynote speaker during a luncheon Thursday at the Woman's National Democratic Club in Northwest.
In her speech, "My Journey Into and Through the Oz-like World of Television News," Poussaint, who anchored the local ABC evening news in Washington for more than a decade, will recount her rise as a young black woman from Spanish Harlem to a top role in television news, including some of her experiences on the way as a network correspondent and local anchor for almost 20 years.
Poussaint has also been featured on news segments for "Good Morning America." She was also a correspondent for the CBS network and ABC's news magazine show "Prime Time Live."
Poussaint who co-authored "A Wealth of Wisdom: Legendary African American Elders Speak," based on interviews she taped, has launched an independent documentary production company, filming throughout the United States and parts of Africa.
During the event, which begins at 11:30 a.m., four graduating seniors from the School Without Walls in Northwest will be presented with the Ruth Nadel Award.