WPGC, Informer Promote Peace in Southeast
Live Radio Broadcast Allows Community to Vent
D. Kevin McNeir | 5/22/2014, 7:45 p.m. | Updated on 5/28/2014, 3 p.m.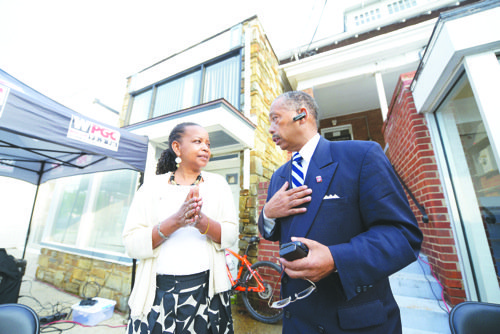 Crime may be a common occurrence in many of America's urban settings but some District residents decided to speak up rather than abandon their homes or their communities.
So to give people a chance to share their perspectives, the city's top hip-hop radio station, 95.5 FM WPGC, broadcast their morning show live last Thursday from the heart of Southeast. On air personalities teamed up with The Washington Informer outside of the newspaper's offices, inviting youth, activists and longtime residents to step up to the mic.
The Rev. Anthony Motley, a well-known minister in Southeast, came up with the idea after a shooting erupted a stone's throw away from the newspaper's offices on May 6, leaving three youth injured.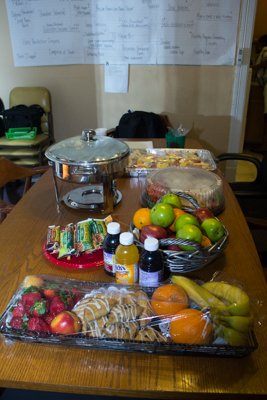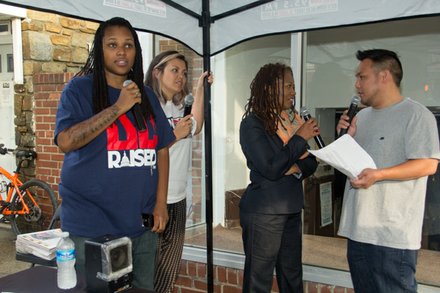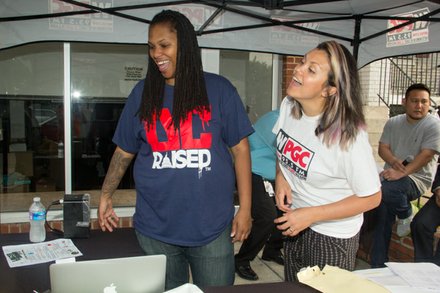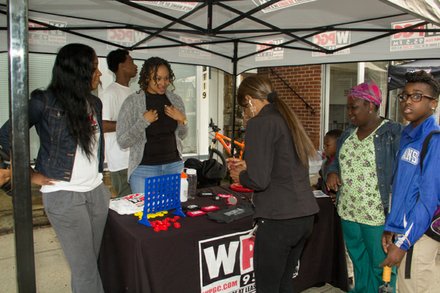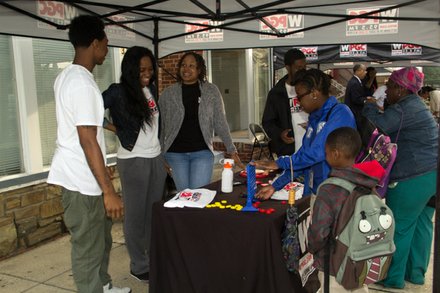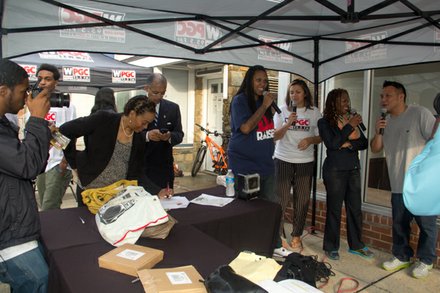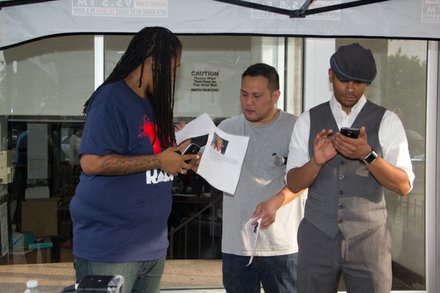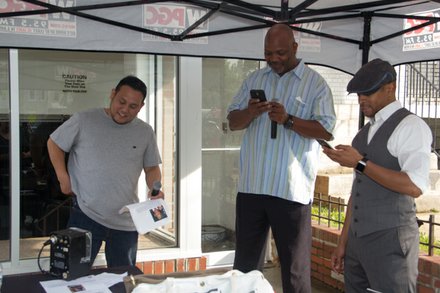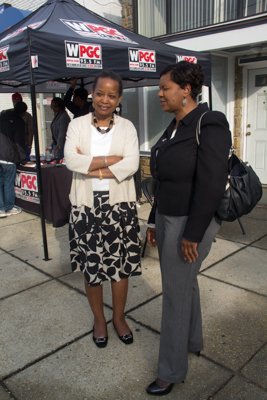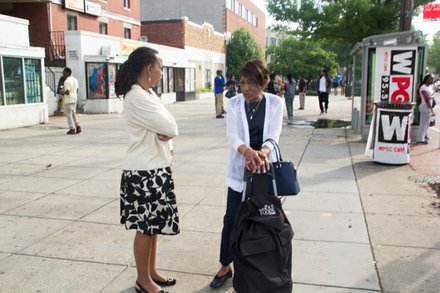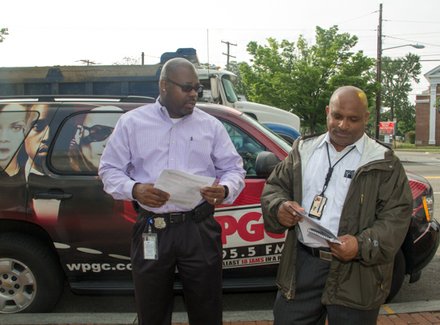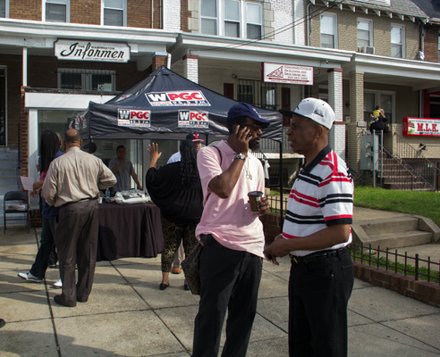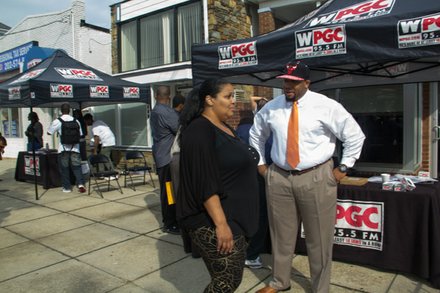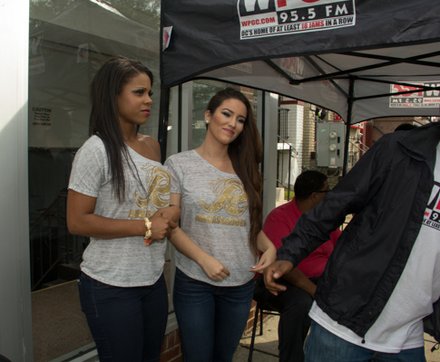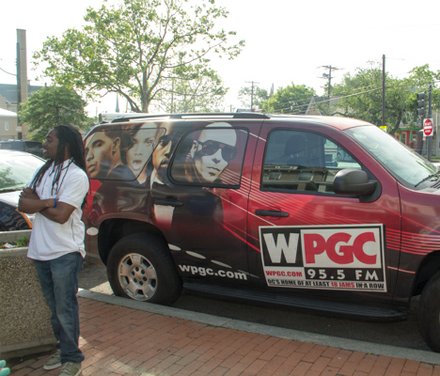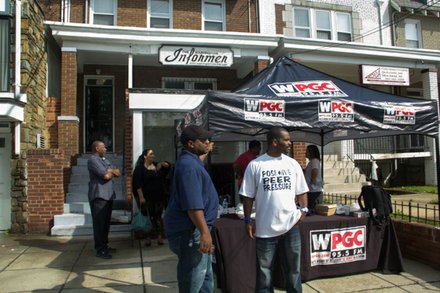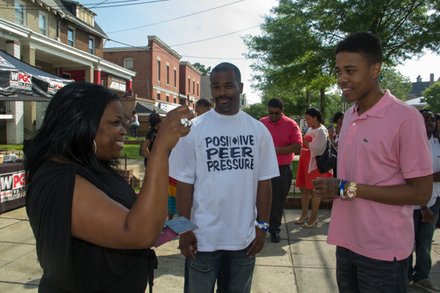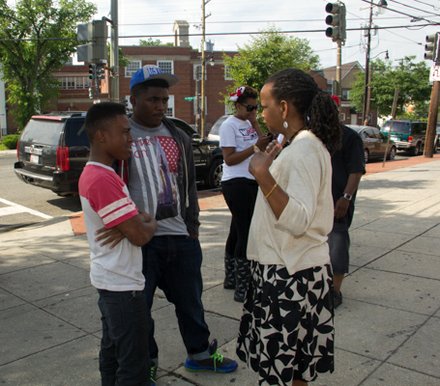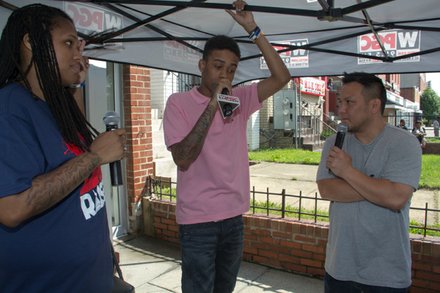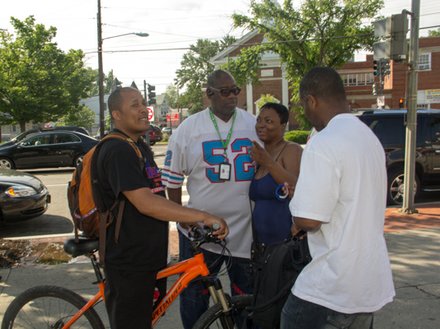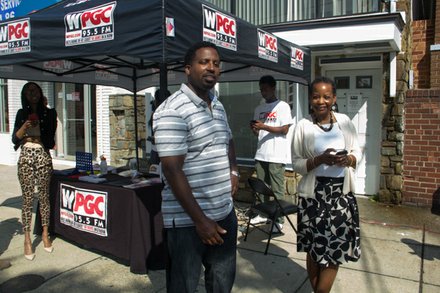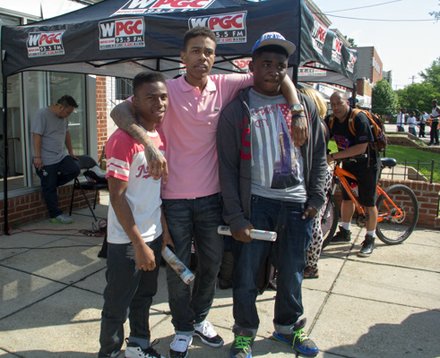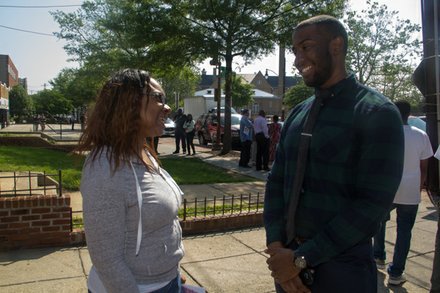 "DJ Flex had me on his show recently and after the kids were shot here on Martin Luther King Avenue, he asked me how we could end the constant negative reports about our community," said Motley, 65.
"We have challenges like any other area but most of our residents have lived here for many years and don't condone negative behavior. What's needed is better leadership and more people getting involved."
Fifth-generation Washingtonian Ronald Moten, who describes himself as a "freedom fighter," said he once contributed to the problems in Southeast before turning his life around.
"Hurt people hurt others and we have a lot of hurt people living in Southeast that are in pain and are ticking time bombs," said Moten, 44. "We need the support of the entire village, we need more structured events for young adults and kids and we need to build stronger relationships between the generations. Time is running out."
The broadcast kicked off a summer campaign called, "95 Days of Peace," sponsored by WPGC.
Jasmine Turner, a recent Marymount graduate, works as one of the station's Street Team members and believes the initiative will make a difference.
"Young people get into trouble when they have too much idle time on their hands," said Turner, 21, a Southeast resident. "The Street Team helps promote positive activities for the radio station and we're out in the community listening to our peers. Sure we want jobs, but we also want more afterschool activities and more structured, safe events for young adults."
Police continue to search for two suspects believed to have been involved in the May 6 shootings but one lifetime resident of Southeast said she's had enough.
"First, the news got it wrong again because those kids got shot right outside of the phone store here on Martin Luther King Avenue – not near Ballou High," said Karen Owens, 55. "My grandson attends Imagine Southeast Public Charter School right across the street and I'm putting him somewhere else. It's no longer safe and the police aren't doing anything."
Another woman who also escorts her grandchild to school, said blaming the police accomplishes nothing and it's too easy.
"It seems like we don't talk to each other like we used to, especially to the kids," said Sandra Morgan, 67, whose daughter lives in Southeast. "Things are far from hopeless but maybe our youth are right – we don't listen to them."

Several young adults, attracted to the hip-hop sounds that punctuated the air, said youth should not be blamed for the problems in their community.
"Older adults act like it's easy to do the right thing but there's no simple formula," said Light Show, 22, a popular rapper and Southeast resident. "We need to stop making excuses and take back our community. Young people would do better if they had someone to guide them but many don't," he said.
Brittany Evans agreed.
"For a while I was lost, fighting and using drugs," said Evans, 25, a single parent. "Then someone told me that they cared and it helped me take a different path. We need more encouragement from adults and less criticism."
One business owner who grew up in Southeast said it's still a good place to work or live.
"I opened my restaurant, the MLK Deli, last November," said James Brown, 43, who now lives in Temple Hills, Maryland. "I think we're judged by folks that don't even come to Southeast. Negative things get everyone's attention. But no one wants to hear about the positive stuff that's going on."