Donald Sterling to Let Wife Sell Clippers
WI Web Staff | 5/23/2014, 1:01 p.m.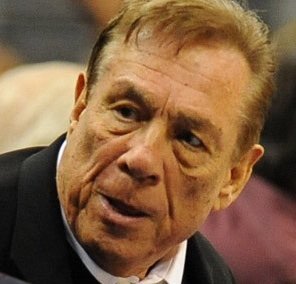 The wife of Los Angeles Clippers co-owner Donald Sterling is negotiating with the NBA to sell the team, according to several sources.
According to CNN, there is an agreement in place for Shelly Sterling to negotiate a voluntary sale, and there have been discussions between her the NBA since the league issued a lifetime ban of her husband last month for making racist remarks.
Donald Sterling, 80, was also fined $2.5 million, the maximum fine allowable by the league. The ban prohibits Sterling from games, practices and team facilities.
The NBA filed charges to terminate his ownership of the Clippers this week. He had until next Tuesday to respond to the charges. A hearing was set for June 3 in New York, with a vote of the board of governors to follow, ESPN reported.
The approval of three-quarters of the other 29 owners is needed to force a sale.
In a recorded phone conversation reportedly made in September, Sterling was caught chiding female associate V. Stiviano for associating with blacks, particularly NBA legend Magic Johnson, after the woman posted a photo online of herself with Johnson.
Sterling, who admitted it is his voice on the recordings, apologized and asked for forgiveness during a subsequent interview with CNN's Anderson Cooper, though he continued to disparage Johnson.