Gray Announces Completion of D.C. Soccer Stadium Deal
dc.gov | 5/23/2014, 3:09 p.m.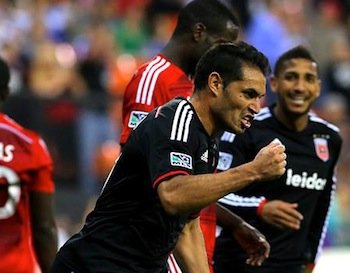 The District will act as a horizontal developer and assume the cost of land acquisition and infrastructure, capped at no more than $150 million, while D.C. United will construct the stadium at the estimated cost of approximately $150 million. The team will also develop adjacent property to support the stadium.
The ground lease includes a 30-year initial term with two five-year option extensions after which the site reverts to the District. The base rent during this term is $1 per year. However, there is a provision for the District to agree to a separate longer term for the ancillary-development portion of the site provided that D.C. United pays market rent during that additional term.
The ground lease also includes a phased-in sales tax provision under which the District will begin collecting sales taxes on day-of-game revenues from D.C. United and its concessionaires beginning in year six before all sales become subject to the District's prevailing sales tax after 10 years.
The original term sheet with D.C. United provided that, in exchange for sales-tax abatement, the District would share in D.C. United's profits. Over the course of negotiating the agreements, the parties determined that the likelihood of profits was speculative, and they replaced the profit-sharing provision with an additional rent provision. Under it, D.C. United will pay the District $2 for each ticket sold in years 11 through 20 and $2 per ticket – adjusted by the consumer price index (CPI) –for each ticket sold in years 21 through the end of the ground lease.
The lease also stipulates a provision for a phased-in real-estate tax, under which the District would begin collecting D.C. United property taxes at 25 percent of their full rate after five years; 50 percent after 10 years; 75 percent after 15 years, with full taxes due from 20 years through the remainder of the term.
The agreement also contains strong provisions, similar to those in the Nationals Park and school modernization programs, for the inclusion of District-based businesses in development contracts as well as local resident hiring goals for construction and operation of the stadium. Specifically:
· 51 percent of jobs at the soccer stadium (ticket takers, guest services, ushers, food service, etc.) would go to District residents;
· 50 percent of all development-related contracts (e.g. design, construction, etc.) would to go to Certified Business Enterprise (CBE) businesses with 35 percent to small and 20 percent to disadvantaged business enterprises; and
· 35 percent of all stadium operation contracts (i.e. janitorial, food service, security, etc.) to go to CBE businesses.
"This deal really gets us where we want to go faster. Planned intermodal transportation projects like the new South Capitol Street Bridge and streetcar system will support the stadium and serve as inducements for additional investment on both sides of the Anacostia," said Lew. "We have worked with the community and will keep them involved every step of the way. In the next several years we will accelerate the development that has been envisioned for decades."