Mich. Rep. Conyers Back on Aug. 5 Ballot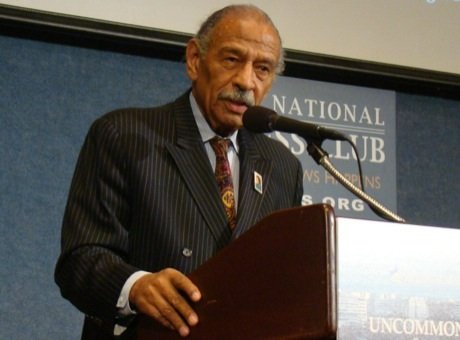 Rep. John Conyers, a founder of the Congressional Black Caucus and longtime member of the U.S. House of Representatives, is now on the ballot for the Aug. 5 Democratic primary, U.S. District Judge Matthew Leitman ruled Friday.
Two weeks ago, Michigan election officials ruled that Conyers, 85, was ineligible to be put on the ballot because of problems with his nominating petitions.
Many of Conyers' petitions were thrown out because his circulators gathering signatures weren't registered voters or listed a wrong registration address which left him 400 short of meeting ballot requirements. However, Leitman issued the injunction Friday and put the veteran lawmaker on the ballot, stating his and the circulators' free speech rights were harmed.
"There is evidence that the failure to comply with the law was a result of good-faith mistakes and that the circulators believed that they were in compliance with the statute," Leitman said in his ruling.
The Michigan attorney general's office has not made a decision whether it intends to appeal Leitman's decision.
Conyers commended the judge's ruling.
"I'm not trying to smile openly much but this is very good news, and it's also good news for the process," he said.