NAACP Praises New Mass. Voting Law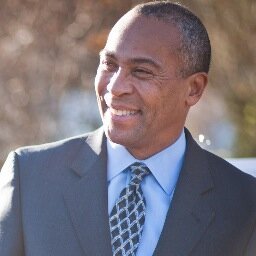 NAACP leaders enthusiastically backed Massachusetts' new law that allows voters to cast their ballots up to 11 days before Election Day in 2016 and lets 16- and 17-year-olds pre-register to vote.
The new law also approves an online portal to check voter registration status and allows post-election audits of randomly selected precincts after presidential elections.
Massachusetts Gov. Deval Patrick (D) signed the bill into law Thursday.
Juan Cofield, president of the NAACP New England Area Conference, said that the Bay State is moving in the right direction when it comes to voting rights.
"The new law is about giving more people access to the ballot box and encouraging youth participation in future elections," Cofield said. "We applaud Governor Patrick for signing a bill that puts Massachusetts at the forefront of expanding voter participation."
The NAACP and other civil rights organizations have vigorously fought throughout the country, particularly in the South, to ensure that people of color, youths, seniors and those with disabilities have easier access to the ballot box and not have to deal with restrictive voter-identification requirements and tactics to delay early voting.
Jotaka Eaddy, NAACP's senior adviser to the president and senior director of voting rights, said that the law is a great step forward for Massachusetts voters and an example that governors throughout the nation should follow.
"Voting is the foundation of our democracy and its imperative that citizens of every race, color and creed have unfettered access to the ballot box," Eaddy said.