DC Vote Lauds Senators' Commitment to Redskins Name, Wants Same for Statehood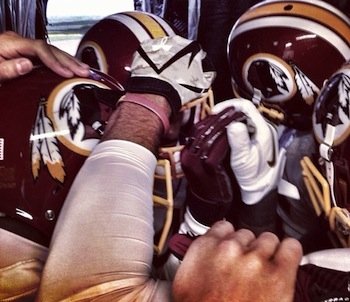 The executive director of an organization pushing for D.C. voting representatives in both houses of Congress lauded the 50 U.S. senators who want NFL Commissioner Roger Goodell to remove the name Redskins from Washington's professional football franchise, but prodded those lawmakers to also commit to the issue of D.C. statehood.
Kimberly Perry, the head of DC Vote, expressed her views Thursday in a letter to the senators, who recently sent a letter to their own to Goodell, pressing him to take action on the team name deemed by many as offensive to Native Americans.
Perry said that the senators need the same type of sensitivity when dealing with D.C. statehood.
"What message does it send when our government vigorously promotes democracy around the world while at the same time denies basic democratic rights to people living in the District of Columbia?" she wrote in the letter. "We hope the senators who feel compelled to weigh in on [the team name] will also take time to consider how the unjust denial of democracy in the capital of the United States looks to people around the world."
She nevertheless praised the 50 Democratic senators that signed the letter to Goodell for speaking out against the storied Redskins franchise, which she said is "on the wrong side of history."
"What message does it send to punish slurs against African-Americans while endorsing slurs against Native Americans?" she wrote, referencing the NBA's recent lifetime ban of Los Angeles Clippers owner Donald Sterling for his racially-charged comments about blacks.