Obama to Keep 9,800 Troops in Afghanistan Beyond 2014
WI Web Staff | 5/27/2014, 3:15 p.m.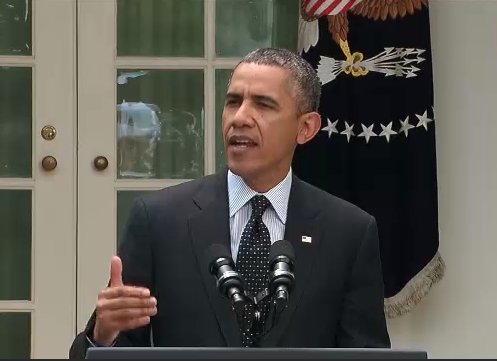 President Obama announced Tuesday that he plans to keep 9,800 troops in Afghanistan after this year to train Afghan forces and supporting operations against al Qaeda, a number which he said will be reduced to a "normal embassy presence" in the nation by 2016.
"We will bring America's longest war to a responsible end," Obama said during a speech in the White House's Rose Garden. "Now we're finishing the job we started… This is the year we will conclude our combat mission in Afghanistan."
Obama said he plans to reduce the remaining 9,800 troops by "roughly half" before the end of 2015 and maintain a presence in Kabul and at the Bagram Air Field, where the president made a surprise visit Sunday.
National Security Advisor Antony Blinken told CNN that the United States will spend nearly $20 billion to keep troops in Afghanistan in 2015 during the drawdown.