Sharpton Backs Obama's HUD Nomination of Castro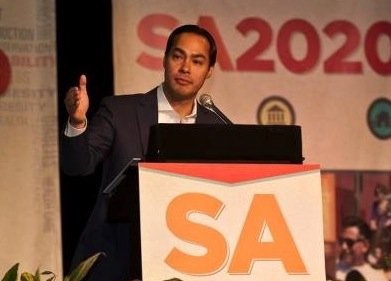 The Rev. Al Sharpton's National Action Network complimented President Obama's nomination of Julian Castro to lead the Department of Housing and Urban Development (HUD).
Castro, 39, the mayor of San Antonio, is a rising star in the Democratic party and was the keynote speaker at the DNC's 2012 national convention. His name is often floated as a potential vice presidential candidate for 2016.
"Mayor Castro led San Antonio's Promise Zone designation, building upon Promise and Choice neighborhood grants and Bryne Justice grant to improve housing and educational opportunities on the east side of San Antonio," said a statement issued Friday by Sharpton's organization. "His efforts on revitalizing underserved communities will be a tremendous asset at the helm of our nation's top housing post."
Castro would be the second Latino to lead the agency after Henry Cisneros, who also served as mayor of San Antonio and as a HUD secretary during the Clinton administration.
The seventh-largest city in the United States with 1.3 million people, San Antonio's population is 63 percent Latino, eight percent black. The east side of the city is predominantly black and Mexican-American.
His twin brother, U.S. Rep. Joaquin Castro (D), represents the central part of San Antonio.