Casino Project Causes Uproar in Prince George's County
Council, Residents Demand Minority Hiring and Participation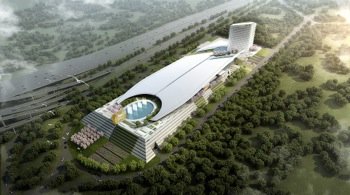 It's a $925 million project that has everyone seeing dollar signs.
It also has many in and around Prince George's County, particularly in the African-American community, seeing red.
Gaming giant MGM Resorts will build a world-class destination resort casino at National Harbor, which company officials said will create thousands of new, local jobs, and provide enormous economic benefits to the region.
"This is very important because for too long we've had big businesses come in here and the end result was that there's little or nothing that benefits our community," said Obie Patterson, a county council member who represents District 8 in Prince George's County, which includes National Harbor.
"We want to see tangible benefits. We want to make sure that there's a certain percentage of our community involved. There is the electrical, plumbing, and all of the components that come along with the project. We want operational hiring and we want to establish floor levels and we want summer employment for high school students and things that show that MGM is a good partner," said Patterson, 76.
Officials plan to break ground in July on the 1 million-square-foot casino resort project with an eye toward a grand opening in the summer of 2016.
Plans for the project include a 21-story hotel that will feature five electronic screens and other signage that will be mounted on the property.
Several restaurants and retail stores will accompany the casino project as will an entertainment and concert venue that could attract some of show businesses biggest names.
The casino will consist of about 3,600 slot machines and 140 gaming tables while the resort will provide nearly 5,000 parking spaces.
"It's a lot of opportunity, but I'm not sure that the decision makers will listen to Obie Patterson or any of us citizens when it comes to our concerns about being shut out of jobs and contracts," said Lucious Hall, 39, who lives in Oxon Hill.
Patterson crafted a community benefits agreement that he wants MGM officials to adhere to.
The agreement includes MGM establishing a job training facility within a three-mile radius of the casino; the designation of an executive staff member to work specifically with the community and the staff member must be someone who resides locally.
The staffer would also be required to attend civic and homeowners' association meetings, meet with business leaders, and the faith-based community.
"We ought to make sure that African Americans and our local business people get a piece of the pie," Jerry Mathis, a local resident, told Patterson and other council members during a meeting earlier this month.
Patterson said he wants MGM to purchase at least three foreclosed homes in the area and donate them to the Prince George's County Redevelopment Authority to be used to provide housing for homeless veterans.
Also, Patterson wants certain funds to be used to bolster minority and small businesses in areas near the casino. He said he's urging residents now to call the county executive to express their concerns and to press for minority and local inclusion.