D.C. Youth Advances Early in Scripps Spelling Bee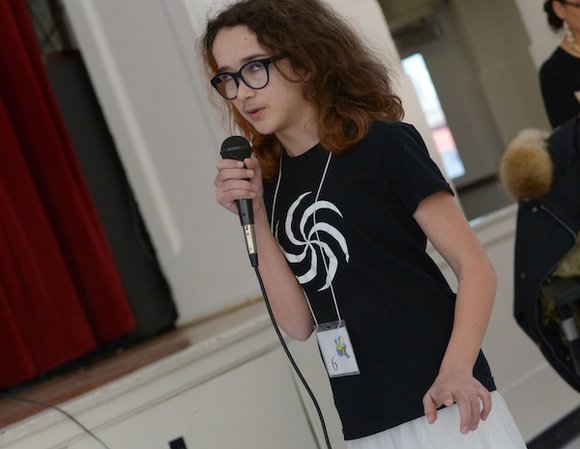 Greer Marshall, 11, representing The Washington Informer in the 87th annual Scripps National Spelling Bee, made it through the first preliminary round of the contest Wednesday.
Greer, a 6th-grader at Alice M. Deal Middle School in Northwest, started out Tuesday as one of 281 hopefuls from the United States and countries including South Korea and the Bahamas in pursuit of the crown. She will continue in the linguistics action later in the day.
Greer took home a trophy and $1,000 cash prize in April after winning The Informer's 32nd annual spelling contest, which automatically qualified her in the national contest.
The bee, which is being held at the Gaylord Hotel and Resort Center in Oxon Hill, Maryland, runs through Thursday.