Searching for a Cure: Lupus Awareness Month has Many Seeking Answers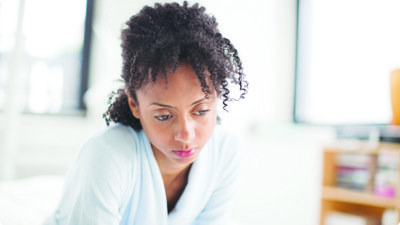 With Lupus, no two cases are alike.
Some who suffer with the debilitating illness develop kidney problems, while others prematurely battle heart disease, strokes and lung inflammation.
"From the time I was 17 years old, I have been in and out of hospitals, fighting this unpredictable disease. Starting off in my joints, lupus has now spread to my heart, lungs, kidneys, nervous system and any other organ it feels like attacking on a daily basis," said Mallory Dixon, an advocate with the Lupus Foundation of America in Northwest.
Dixon, 28, who's appeared on NBC's "Today" show and has given speeches about the deadly illness, said she's spent more than 150 days in a hospital bed due to lupus, with her longest stay lasting 86 days.
"I have been through chemotherapy, many blood transfusions, dialysis, plasma changes, multiple ventilations, a tracheotomy, and even needed to relearn how to walk," she said.
Like many others who suffer with lupus, Dixon has helped the Lupus Foundation observe National Lupus Awareness Month, which occurs each year in May.
The foundation's leaders have urged those with the illness and others to help increase awareness and ultimately assist in determining what they call the cruel mystery that's lupus.
Foundation officials said research they've conducted show that 72 percent of Americans between 18 and 34 have either not heard about lupus or they know little to nothing beyond its name.
In the District, officials kicked off a month-long awareness campaign with the, "D.C. Walk to End Lupus Now," event which entertainer Nick Cannon served as grand marshal and his presence helped to attract a large crowd to the eighth annual fundraiser along Pennsylvania Avenue in Northwest on April 19.
Cannon, 33, who's married to pop star Mariah Carey, also suffers from the chronic, complex and prevalent autoimmune disease that health officials said affects more than 1.5 million Americans.
"Honestly, I feel like I'm here to be a part of the community [rather] than to be [the] one to stand in front of the crowd," Cannon said at the event.
"I'm truly here in support [of lupus] more than anything else."
Officials said, short of a cure, lupus sufferers and their families need all the support they can muster.
"It's a disease that doctors have trouble diagnosing because the symptoms oftentimes come and go and they said there are no real tests they can run to find it," said Camille Paige, 35, a Southeast resident diagnosed with systemic lupus erythematosus (SLE) 11 years ago.
More than 90 percent of lupus sufferers are women, primarily between the ages of 15 and 44, officials said. Also, a 2013 study conducted in Atlanta by the online publication, "Arthritis and Rheumatism," showed substantial racial disparities when it comes to lupus.
"Black women had very high rates of lupus, with an incidence rate nearly three times higher than that for white women, with significantly high rates in the 30 to 39 age group," said the study's principal investigator, S. Sam Lim, an associate professor in the division of Rheumatology at Emory University School of Medicine in Atlanta.