Maya Angelou, Famed Poet and Author, Dies at 86
WI Web Staff | 5/28/2014, 9:40 a.m. | Updated on 5/28/2014, 9:15 p.m.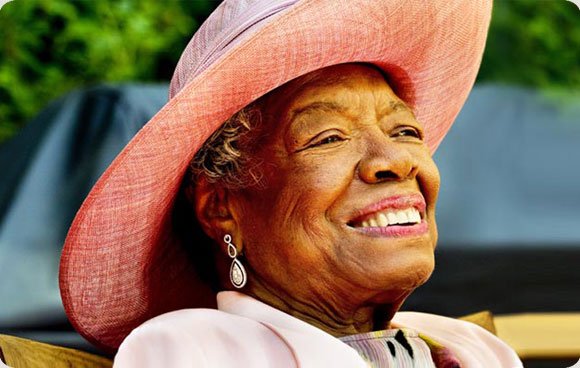 Maya Angelou, renowned poet and novelist, has died Wednesday morning at age 86.
Angelou's literary agent said the famed writer died at her North Carolina home, according to CNN.
A prominent figure in the civil rights movement, she worked alongside the likes of Martin Luther King Jr. and Malcolm X. In her later years she became an esteemed lecturer and professor.
In 1969, her autobiography, "I Know Why the Caged Bird Sings," was one the first best-sellers written by a black woman. Her poem "On the Pulse of Morning," which she wrote for President Clinton's first inauguration in 1993, won her a Grammy Award for Best Spoken Word.
In 1998, she directed the film "Down in the Delta" about a drug-addicted woman who returns to her family's ancestral home in rural Mississippi.
On word of her passing, dignitaries near and far paid tribute to the iconic writer and activist.
"My friend Maya Angelou needed every one of her 86 years to live her rich life as a renaissance woman — writer, poet, actor, dancer, screenwriter, professor, civil rights activist, and on top of all that talent, Maya also was a cook extraordinaire," said D.C. Delegate Eleanor Holmes Norton. "Maya came to the District often and touched the hearts of our residents, who named a charter school for her. She visited that school, too, the Maya Angelou Public Charter School, in Ward 7.
"Maya found her voice early in her own life, after being molested as a child, becoming mute for years and immersing herself in books," Norton said. "When she found her voice, it carried across the lines that typically divide people, using poetry and writing that spoke to presidents and poor people alike. Maya's life experience was so full that it fed much of her writing, and it took six autobiographies to tell it all. Prolific until the end, Maya lived to become a seer, the nation's wise woman, never to be forgotten."
D.C. Council member Anita Bonds (at-large) concurred.
"A remarkable artist and humanitarian is now eternally uncaged and full of song," Bonds said. "Her love and her spirit will be sorely missed in the life of D.C. that she loved to visit, but her voice will remain through her words."
A. Barry Rand, AARP CEO, remembered Angelou as a willful and eloquent ally the retirees advocate organization.
"Maya Angelou spent her entire life being a rainbow in someone else's cloud," Rand said. "Through her 31 books, her poetry, her personal appearances and her other writings, she spread her legendary wisdom throughout the world, inspiring everyone who had the good fortune to come into contact with her personality and her work."