P.G. County Briefs: Clinton Senior Named Scholar of the Week
5/28/2014, 3 p.m.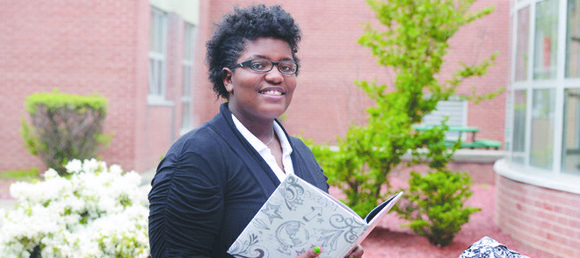 Rachel Toler, a graduating senior at Surrattsville High School in Clinton, Maryland, takes home bragging rights since she's being honored as Scholar of the Week.
Rachel, who has a 3.96 grade point average and holds a Certificate of Merit for her academic achievements, excels in English and literature, history, calculus and geometry.
Her participation in extracurricular activities includes membership in the National Honor Society, Student Leaders Club and her school's marching band.
Rachel has volunteered by assisting disabled students during "Challenge Day" and pep rally and music events at Surrattsville High.

In addition, Rachel who won the "Write a Book" competition at Surrattsville, enjoys writing short stories and playing drums in the teen band, "The Great Mistakes."
She plans on attending Pennsylvania State University, where she will major in computer engineering, with a minor in math.
Recognition Dinner
For the past 41 years, Prince George's County has celebrated and recognized its top educators and leaders for their contributions and commitment to students and the community.
This year, county officials will celebrate the 2014 honorees at the annual "Recognition Dinner" which will be held at 6:30 p.m., Thursday, May 29 at Martin's Crosswinds in Greenbelt, Maryland.
The public is invited to attend and wear their Sunday best in support of the honorees.
The cost of dinner for guests runs $60. For more information, please call 301-952-6389.

Wirt Students Bring Home the Gold
Members of the William Wirt Middle School Communication, Science, Technology, Engineering, and Mathematics (C-STEM) Challenge Team went for the gold – and returned with it after traveling recently to Houston, Texas, to compete in the 9th annual C-STEM Challenge and iSTEM Olympiad at the George R. Brown Convention Center. 
The C-STEM Challenge is a team-oriented competition in which competing students use C-STEM to work collaboratively to solve six challenges that are designed by industry professionals. 
The Wirt C-STEM Challenge Team competed in the categories of robotics, geoscience, creative writing, photography, sculpture, film, and mural.
In the middle school division, the team placed first in the categories of robotics, mural, and quiz bowl – and placed second in photography and geoscience.
William Wirt Middle School, located in Riverdale, Maryland, is no stranger to winning big at the prestigious competition.
In previous years, its students have received honors, including the mural team's four-year consecutive first-place win in the mural category.

 Crossland High Kicks off Class of '14 Graduations
Seniors at Crossland High School in Temple Hills, Maryland, recently kicked off the graduation season with commencement exercises at the Show Place Arena in Upper Marlboro, Maryland. 
Other members of the Class of 2014, from 22 county high schools and vocational schools, will graduate during ceremonies scheduled to take place through June 2.

"Education is critical for future success in today's world," said Kevin Maxwell, schools CEO. "I am very proud of the Class of 2014 for all they have achieved. Whether they are heading straight to college or entering the workforce, I wish them all the best in their future endeavors."