Gray Thanks Outgoing Economic Deputy Mayor for Service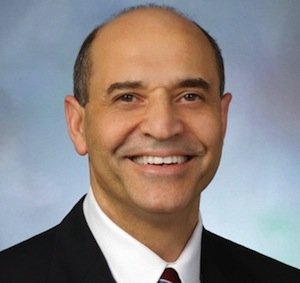 D.C. Mayor Vincent Gray (D) praised the work of Victor Hoskins, the outgoing deputy mayor for planning and economic development, for his tenure and his work to keep the District economically viable.
Hoskins is leaving the District to become the deputy chief administrative officer of economic development and public infrastructure in Prince George's County, Maryland, starting June 16.

Hoskins is credited with fostering such projects as the City Market at O in Shaw in Northwest, the Shops at Dakota Crossing in Fort Lincoln in Northeast and CityCenterDC in Northwest. He also helped facilitate the development of Skyland Town Center in Southeast, the St. Elizabeths East Campus in Southeast and the former Walter Reed campus in Northwest.

"Our loss is Prince George's County's gain, as Victor has done an extraordinary job in moving the District's economy forward by leaps and bounds," Gray said. "Through his expertise, his passion, his commitment and his enthusiasm, we have made significant progress across a number of areas vital to ensuring the District continues to grow in an intelligent and sustainable fashion, and I am grateful for his service to our city."