Bowie State Filmmakers Produce Chilling Drug Documentary
Youth Damaged by the War on Drugs Share Their Stories
D. Kevin McNeir | 9/3/2014, 3 p.m.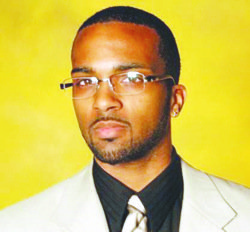 When the U.S. Congress decided to step up America's "War on Drugs" in the 1980s with a new set of laws that created widespread sentencing disparities, officials said they'd successfully impacted the country's illegal drug trade.
Decades later, the tragic effects of that so-called war remain – raw and painful – in the minds and hearts of children, now adults, whose parents eventually became incarcerated for many years because of their connection with the drug world or industry.
"I was teaching a documentary film class at Bowie State University and I always asked my students how many of them knew someone that had been a victim of a violent crime or had been incarcerated because of drug possession or sales," said Emmy Award-winning journalist and filmmaker Del Walters. "Ninety-nine percent of them raised their hands and most knew someone who had been killed. We see the smiles but we rarely see the tears of these youth. They are the children of the war on drugs," Walters said.
The Bowie State student filmmakers, many of whom hope to produce films, write scripts or work in television after graduating from college, began creating a documentary two years ago that allowed young adults to share their stories – tales of being the child of a crackhead, the child of a convicted drug dealer or a child who had lost loved ones to a violent end.

That film, "X – Children of the Lost Generation," will be shown on Saturday, September 20 at Metropolitan AME Church in Northwest beginning at 6 p.m. During the evening of the screening, sponsored by The RPCard Foundation Partners, Inc., a nonprofit organization based in Lorton, Virginia, there will also be a panel discussion and a signing for Walters' book, "The Holding Room."
Walters will donate 80 percent of the proceeds from the book sales to the Foundation's Scholastic Fund.
The founder of the Foundation said after seeing so many qualified students unable to attend college due to financial limitations, she decided to establish the organization.
"Promoting higher education for minority students through charitable giving in the form of college scholarships is what RPCard Foundation is all about," said Angela Newsome, president and CEO of the nonprofit organization. "We recently provided scholarships to two Bowie State University students – one African American and one Native American. The film screening will raise funds so that we can offer more scholarships – not only to local minorities but those across the U.S.," said Newsome, who founded the nonprofit in 2009.

One student filmmaker, who faced a temporary derailment in his college education because he couldn't secure a loan, said the documentary challenged each of his classmates, both emotionally and personally.
"I never realized how many young people from my generation had been impacted by the War on Drugs," said Karl M. King, II, 23. "The crack epidemic destroyed lives and families – some parents went to prison and have served very long sentences. Others were killed before their children were barely out of diapers. These untold stories needed to be shared. Maybe it will promote healing," said the Bowie State senior who hopes to become a filmmaker.

Two brothers and rappers from Virginia decided to get involved in the documentary project after getting a sneak peak at the film.
"We provided the vocals after our mother [Angela Newsome] let us see the film and we both felt really empowered – we wanted to produce a message about the negative effects of the War on Drugs that was as powerful as the documentary," said Master Newsome, a.k.a. New Daught Kham, 20.
Older brother Robert Newsome, a.k.a. Maikis, agreed.
"There are still so many people suffering because of the War on Drugs but sadly most of them have been forgotten," said Robert Newsome, 22. "The song is called 'Lost' and I think it's an appropriate title because there were untold thousands of children whose lives were changed forever because of the assault on drugs. I think it's an eye-opening documentary and I hope that it opens up the door for real discussion."