EDITORIAL: Excellence, Inc.
9/3/2014, 3 p.m.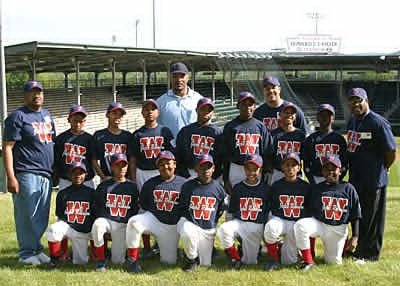 The teams that competed in this year's Little League World Series are still basking in their success though they didn't cop the big prize.
Chicago's Jackie Robinson West team lost to Korea 8-4, but on August 27, thousands of Chicagoans from all over the city feted the U.S. champions in more than three hours of festivities, a rally and a parade that worked its way along 100 blocks from South Side to downtown Chicago.
The 13-member team brought hope and united a city beset by drug use, gangs and gun violence, primarily in underserved communities. Citizens, Mayor Rahm Emanuel, the Rev. Jesse Jackson, other politicians, luminaries and Major League Baseball athletes and officials cheered the young athletes.
Gov. Pat Quinn declared last Wednesday Jackie Robinson West National Champions Day in Illinois. He read a letter from Jackie Robinson's widow Rachel.
"I have been following your tremendous march to the Little League World Series and am so proud of you and the entire Jackie Robinson Team," she wrote. "Thank you for upholding my husband Jack's, your namesake's legacy, through your hard work, dedication and excellent teamwork."
The City of Philadelphia also honored the Taney Dragons and phenom Mo'ne Davis with a four-mile parade. Mo'ne, the first female pitcher to win a game in series' history, drew record numbers of viewers and also appeared on the cover of Sports Illustrated.
At Citizens Bank Park, the team soaked up cheers before throwing out first pitches simultaneously to Philadelphia Phillies players.
We salute both teams. They made us proud and we wish them continued success on the field and in the classroom.