EDITORIAL: In the Midst of Plenty…
9/3/2014, 3 p.m.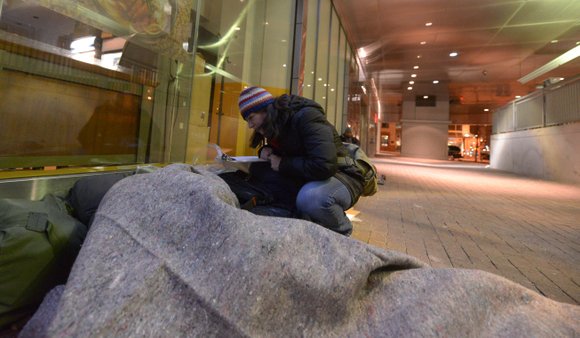 It's jarring to drive or walk around the District and see homeless people in doorways, on grates, under bridges and elsewhere around the city.
This state of affairs is especially troubling given the tremendous wealth that resides in the nation's capital. The District is said to be the most expensive American city in which to live. Everywhere one looks, there are cranes, half-built apartments, condos and houses and townhouses in various states of renovation.
Most in the city are still dealing with effects of a lingering recession, its resultant job losses, foreclosures and increased property taxes in the District which have led to significant numbers of blacks and Latinos losing their homes.
In the years since gentrification galloped into overdrive, as 1,100 new residents settle in the District every month, thousands of other Washingtonians are forced to move to the suburbs in search of affordable housing, rents and homes. Aware of the affordable housing crisis that has overwhelmed low- and middle-class residents, Mayor Vincent Gray has channeled $187 million into affordable housing in an effort to add thousands of new or renovated units to the city's inventory.
Meanwhile, city officials are still trying to wrap their arms around homelessness. To some, homelessness exists in the shadows but housing advocates note that since 2000, an additional 30,000 individuals and families have joined the ranks of the homeless.
According to the National Alliance to End Homelessness 2014, "data collected this year confirm what each jurisdiction has observed, in practice, that the greatest barrier to ending homelessness in our communities is the lack of fixed affordable, permanent housing opportunities for the lowest income households."
So as District voters contemplate who they plan to vote for in November, it would behoove them to get specifics on how mayoral candidates plan to balance the scales for those at the lower end of the economic ladder and how they intend to approach and fix a problem that has plagued this city for far too long.