Fans Celebrate Chuck Brown's 'Beautiful Life'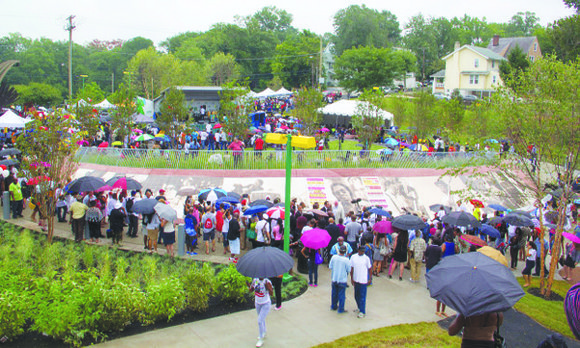 Guitarist and singer Chuck Brown created a sound indigenous to the District of Columbia and kept countless crowds grooving to it for more than four decades. With the release of his newest studio album, fans have another chance to honor and remember the man known as the "Godfather of Go-Go" two years after his death.
Brown's latest and final LP, "A Beautiful Life," includes three original songs from the Chuck Brown Band and guest appearances from R&B artists Raheem DeVaughn and Faith Evans. Rapper Wale is also featured. Veteran music producers James McKinney and Chucky Thompson contributed to the nine-track project, which has been in the works since 2011.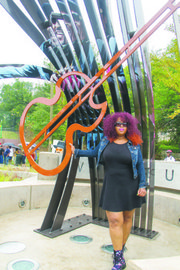 Tom Goldfogle, Brown's manager from 2004 until his death, said "A Beautiful Life" showcases the go-go legend's mastery of various music genres, including R&B, funk and gospel.
"This project is as eclectic as Chuck was," said Goldfogle, 55. "We made sure this album was up to his standards. We wanted to give it that Chuck feel. The song selection shows his positive outlook on life. Chucky Thompson put elements into the album that [help] the Chuck Brown Band move go-go forward as a genre. Hopefully, fans [will] embrace this album and feel that this is a good reflection of the music [Chuck Brown] created."
Brown is credited with inventing go-go music, a subgenre of funk, while he was a member of Los Latinos, a 1960s Latin band. He combined elements of blues, jazz and soul, along with African rhythms, then topped the music with covers of top 40 hits. He engaged audiences using his trademark call-and-response technique.
In the mid-1970s, Brown formed his own band, the Soul Searchers. The group's 1978 song, "Bustin' Loose," rose to the number one spot on the Billboard charts. For the next 34 years, Brown toured the country and world, delighting audiences with a host of hits that included "We Need Some Money," "Go-Go Swing," "Wind Me Up, Chuck" and "Chuck Baby."
Brown received his first and only Grammy nomination in 2011 for "Love," a Chucky Thompson-produced song he recorded featuring R&B diva Jill Scott and bass guitar legend Marcus Miller. Even as a septuagenarian, Brown continued to perform before live audiences, drawing fans who ranged from teenagers to men and women well past retirement age. His death in May 2012 at age 75 sent shockwaves through the music world, especially among go-go enthusiasts.
"A Beautiful Life," the last song Brown recorded and the title track on his album, served as an ode to his craft.
"We want the fans to understand how much [Chuck Brown] loved music," said Brown's daughter, Takesa "KK" Donelson, 34, lead rapper of the Chuck Brown Band.
"This album makes you love music. My father's death made me step my game up and work harder because he definitely wanted us to keep his music alive. When he died, we had some pretty big shoes to fill. These days, we just give it our all," Donelson said.
Ardent go-go fan Sandy Jones said she couldn't wait to purchase "A Beautiful Life" after repeatedly hearing about the album on the radio in the weeks leading up to its Aug. 19 release. Jones recounted first seeing Brown perform in the early 1980s during an event at Theodore Roosevelt Senior High School in Northwest Washington, an experience she said turned her into a lifelong Chuck Brown fan.