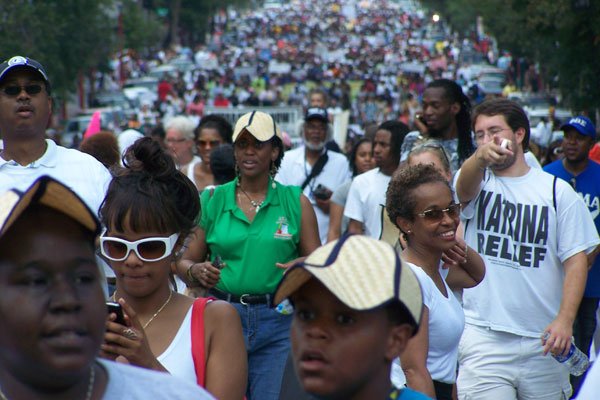 Supporters commemorated the 1964 March on Washington with a rally held at Dunbar Senior High School and a five-mile march down Sixth Street, N.W. to Independence Ave. to the site where the Martin Luther King, Jr. Memorial is being built. "Let the line stretch," Reverend Al Sharpton, president of the National Action Network, told the crowd before leading the march that crossed paths with supporters of conservative talk show host Glen Beck's Restoring Honor rally participants on the National Mall. Photo by DRBarnes
Stories this photo appears in:

Martin Luther King, III, Reverend Al Sharpton and Mark Thompson pray at the...