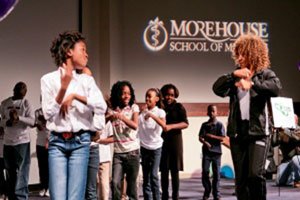 Students dance to the beat of The Jackson 5 to help get the blood pumping as part of a new campaign designed to reduce rates of childhood obesity. The Southern Area of the Links and the Community Voices of the Morehouse School of Medicine sponsored the program. Photo by Julius Grimes, KreativTouch Photography
Stories this photo appears in:
A group of about 25 elementary school students were all smiles and giggles as they...