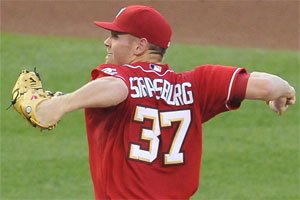 With his strikeout of Alexei Ramirez in the fifth inning, Stephen Strasburg established an MLB record for most strikeouts in first 3 games of a career (since 1900) with 32. Strasburg shattered the previous record of 29 set by J.R. Richard (1971). Photo by John E. DeFreitas.
Stories this photo appears in:

Nats Lose to 2-1 to Chicago White Sox...