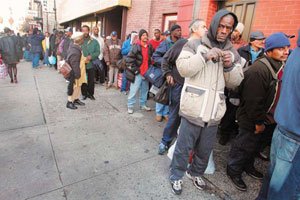 A record high 50.7 million Americans went without health insurance in 2009 amidst the heated debate regarding President Barack Obama's health care reform.
Stories this photo appears in:

To be subject to the employer shared responsibility provisions in Health Care Reform, an employer must employ at least 50 full-time employees or a combination of full- and part-time employees that equals at least 50.

Let's add 3.8 million people to the list of impoverished Americans, according to the U.S....