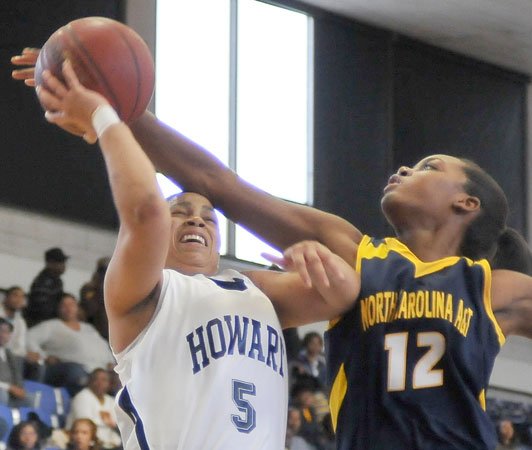 CHoward guard Cheyenne Curley-Payne defends the ball against North Carolina's Tracy King during the first half of the game. Curley-Payne finished with a career-high of 21 points and six assists. Howard won their first conference game this season by defeating North Carolina 69-53 at Burr Gymnasium in Northwest on Sat., Jan. 15. Photo by John E. DeFreitas
Stories this photo appears in:

Howard guard Tamoria Holmes grabs a rebound from North Carolina guard Mikala...