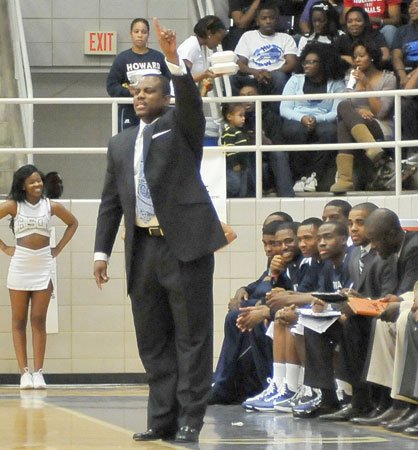 Kevin Nickelberry was recently named head coach of the Howard University men's basketball team. The new coach, recruited from Hampton University, responded to questions about Howard's loss to North Carolina on Sat., Jan. 15. "When your leading scorer gets two fouls in the first five minutes, it changes your game plan. We asked some guys to step up and do things that they were not comfortable doing," he said. Photo by John E. DeFreitas
Stories this photo appears in:

Howard University guard Dadrian Collins goes up and over the arms of North...