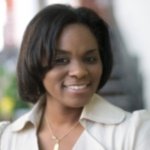 Dr. Nicol Turner-Lee/Courtesy Photo
Stories this photo appears in:

Millions of low-income Americans will soon be able to access the Internet as part of the Lifeline program. That's because the Federal Communications Commission, the agency responsible for its oversight, wants to add broadband to its suite of services.

WASHINGTON, D.C. -- Dr. Nicol Turner-Lee, vice president of the Joint Center for Political and...