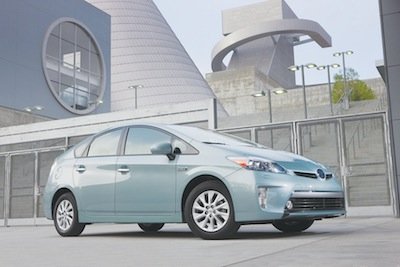 Easily the most recognized hybrid on American roads, Toyota's Prius gains an electric plug-in. (Courtesy of Toyota Motor Sales, USA, Inc.)
Stories this photo appears in:

Twenty-two select Central Intercollegiate Athletic Association and Southwestern Athletic Conference schools will continue their commitment to sustainability with a one-year lease of a Toyota Prius liftback or Prius Plug-in vehicle.

Re-charging cars will strike many as odd. But we had better get used to the idea because plugging in cars is the wave of the future.