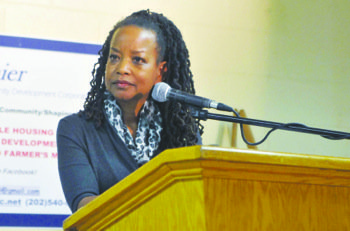 Washington Informer Publisher Denise Rolark Barnes served as moderator for the Ward 5 Mayoral Forum on Dec. 5.
Stories this photo appears in:

Six contenders for the Tuesday, Apr. 1 Democratic Party's mayoral nomination stated their cases during a forum that can best be described as dull and lacking in substance.