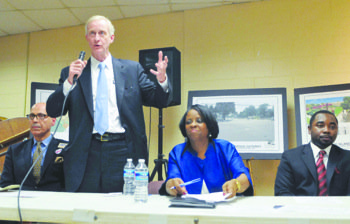 From left: District mayoral candidates Andy Shallal, Jack Evans, Reta Jo Lewis and Christian Carter (not pictured), participated in a forum on Dec. 5 in Northeast.
Stories this photo appears in:

Six contenders for the Tuesday, Apr. 1 Democratic Party's mayoral nomination stated their cases during a forum that can best be described as dull and lacking in substance.