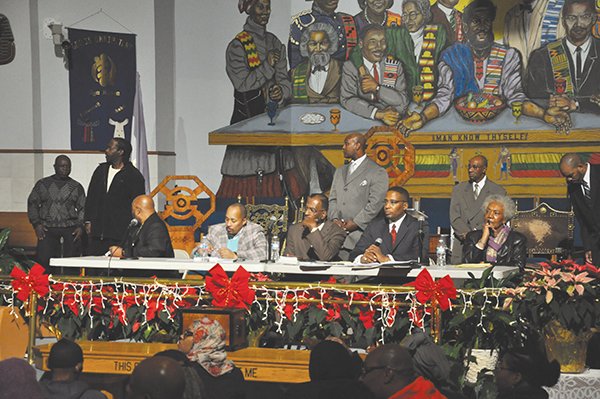 Panelists discussed the effects of gentrification throughout the District during a town hall at Union Temple Baptist Church in Southeast on Saturday, Dec. 14.
Stories this photo appears in:

After reading Barrington Salmon's article "Concerned Residents Decry Gentrification," I became a little angry and at the same time felt somewhat guilty.

Until a few years ago, black District residents proudly called their city "Chocolate City," at a time when more than 70 percent of the 528,000 residents were African American.